By Brian Barder / @brianlb
The Justice Secretary, Kenneth Clarke, introduced his proposals for reform of sentencing policy in the house of commons on Tuesday. These concentrated on reducing re-offending by more effective rehabilitation of offenders in and outside prison, and ensuring that people who should not be in prison are no longer sent there. His proposals for reform of 'Indeterminate Sentences for Public Protection' (IPPs) include drastically reducing to the most serious violent or sexual offences the range of crimes for which IPPs are awarded , and giving more realistic guidance to parole boards to "focus indefinite imprisonment on those who clearly pose a very serious risk of future harm" – by implication removing the onus on the IPP prisoner to satisfy the parole board that he will not reoffend if released, and instead setting demanding conditions for refusing to release post-tariff IPP prisoners.
In his parliamentary statement and in reply to numerous mostly positive questions, Mr Clarke took care to give an impression of toughness, placing heavy emphasis on punishment as the principal purpose of prison and repeatedly ridiculing any suggestion that his proposals would entail the release of thousands of murderers and rapists onto the streets, as his media and party critics claim. But the substance of his proposals, including those on IPPs, is strikingly liberal and enlightened. They will be ferociously resisted by the obscurantists on the right wing of the Tory party and by the most reactionary of the tabloids, so their publication in much the form that has been foreshadowed in the past few months is an act of considerable courage on the part of both Ken Clarke and the Prime Minister. The proposals are now published in a government Green Paper for public consultation until March 4th 2011, and comments from interested persons and organisations as well as from private citizens are invited. The Green Paper lists 59 specific questions to which replies and reactions are invited, but responses don't have to be confined to answering any or all of the 59 set questions. None of these relates specifically to IPPs.
The initial response of the Labour opposition to Ken Clarke's statement was, in my view, disappointing. Sadiq Khan, the shadow Justice Secretary, concentrated on accusing Clarke of abandoning all the pledges in the Conservatives' election manifesto designed to demonstrate a commitment to being "tough on crime". In reply Clarke pointed out that Sadiq Khan had not criticised or opposed a single one of his specific Green Paper proposals, which was true; later he claimed, plausibly, that there was widespread support for his new approach in all three major parties in the house of commons. Sadiq Khan was of course in a difficulty: to have given the unreserved welcome to the proposals that they manifestly deserve would have been taken as a repudiation of the record of a succession of Labour home secretaries and justice secretaries, some of whom are still members of parliament. One of them – Jack Straw, predictably – claimed that the measures envisaged by Clarke would probably result in an increase in crime, a singularly ill-judged and unhelpful intervention in the circumstances. Ed Miliband's new start requires a discreet abandonment and implicit repudiation of New Labour's authoritarian and illiberal assaults on basic civil liberties when in office. Clarke's new approach very clearly deserves strong support and the Labour Party's willingness to give it will be a vital litmus test of whether it has learned any lessons from past betrayals. Mr Miliband may need to assert some firm leadership if he is to establish this as firm party policy, if necessary overriding the protests of former New Labour ministers who in some cases were the architects of the very laws and systems now crying out for reform or repeal.
The Green Paper, 'Breaking the Cycle Effective Punishment, Rehabilitation and Sentencing of Offenders', is online (PDF). It runs to 96 pages and it will take some time to absorb it in detail. Its comments and proposals on IPPs demonstrate that Clarke and his colleagues and officials have taken careful note of, and broadly accept, the powerful case against IPPs and especially against the way they are currently used, involving real injustice, even cruelty, for many of those serving them and for their families. Given that IPPs are bound to continue in some form, Clarke's proposals for reforming them are as good as we could possibly have expected, and far better than many of us feared.
The section on IPPs in the Green Paper echoes and endorses many of the features of IPPs that have been most severely criticised by campaigners against the whole IPP régime: that far more IPPs have been handed down than was originally intended (more than 6,000 currently in prison, of whom over 2,400 have already served their tariffs, the minimum punishment term of their sentence in custody , with only some 5% so far having been released); that current arrangements require offenders to satisfy the Parole Board that they do not present unmanageable risk in the community, a negative criterion that's extremely difficult to demonstrate – hence the very low release rate; that under these sentences decisions on eventual release depend on an assessment of what offenders might do in the future rather than on what they have actually done; that the court, the victim, the offender and his family, and the public have little or no means of knowing how long an individual spell in custody is likely to last or even whether it will ever end; and that the swollen numbers of IPP prisoners makes their rehabilitation and preparation for eventual release extremely difficult, which in turn aggravates the inherent difficulty of satisfying the criterion for release. This adds up to a damning indictment of the whole system which, in a saner world, would justify abolishing it completely. Sadly, abolition is politically out of the question. But the Green Paper's list of defects constitutes an unanswerable case for radically reforming it, and that is what Mr Clarke means to do.
The first proposal is that in future IPPs should be awarded only for the most serious offences, including in particular crimes of sex or violence. At present an IPP may be given for an offence that would otherwise have merited an ordinary determinate sentence of at least four years – two in prison and the rest on licence. Under the new proposals this cut-off is to be replaced by a minimum of equivalent of a minimum ten-year sentence (half in prison, half on licence). This will hugely reduce the number of offences qualifying for IPPs and ensure that IPPs are given for only the most serious crimes – which, as the Green Paper recognises, has not been the case hitherto, contrary to common belief.
But the really revolutionary change now proposed is in the criteria for deciding whether, and if so when, an IPP prisoner should be released. At present the Parole Board may only release an IPP prisoner "where it is satisfied that the risk of doing so is considered to be no more than minimal." In the Green Paper's own words, for an offender who has already been convicted of a serious offence, it can be extremely difficult to demonstrate "minimal risk" of re-offending, particularly while the offender is living in the closed prison environment. According to paragraph 193 of the Green Paper, —
"We are exploring whether a new test for those who have served their punishment would focus indefinite imprisonment on those who clearly pose a very serious risk of future harm. There is no question of releasing any IPP offender into the community without some clear assessment of risk. The Parole Board would still refuse to release offenders where it is clear that this was necessary to keep the public safe."
The importance of this change is difficult to exaggerate. Instead of the prisoner, after serving the "punishment" period of his IPP sentence, being required to demonstrate to the parole board that there is only "a minimal risk" that he will reoffend if released, the onus will in future be on the parole board to release IPP prisoners on completion of their tariffs except "those who most clearly pose a very serious risk of future harm" (paragraph 183) – in other words, the presumption will be that release should ordinarily be allowed after the tariff has been served except in a very limited number of cases defined by an exacting formula that could apply only to a small minority of prisoners. This will mean that completion of a series of prescribed courses and provision of favourable reports by the prison and parole officers and the prison service psychologist, which are now in practice virtually essential to a favourable decision by the parole board, will cease to play a crucial part in the board's decisions; it will approve release unless it is satisfied, on evidence, that the applicant "most clearly" poses a "very serious risk of future harm".
So if the Green Paper's proposals are approved at the end of the consultation period, many fewer IPPs will be handed down and many more of those awarded IPP sentences can reasonably expect to be released soon after having served their tariffs.
We may expect a blizzard of misrepresentation (and a much smaller volume of genuine misunderstanding) of these and the Green Paper's other proposals, accompanied by the usual knee-jerk populist (and entirely false) accusations that any liberalisation of policy of the kind envisaged is "soft on crime", neglects the rights of victims, and will unleash huge gangs of violent crooks and paedophiles into the community. All the more reason for those of us who welcome the Green Paper (and wish it had been the product of a similarly enlightened Labour government) to respond positively to the invitation to contribute to the public debate on it, both by sending messages of strong but very specific support to the Ministry of Justice (see addresses below) but also by sending letters to the newspapers, especially in reply to ignorant attacks by others, and writing to one's MP or to the shadow Justice Secretary to urge all-party endorsement of what, in the circumstances, is a brave and indeed revolutionary set of enlightened ideas for remedying many of the defects in the justice system bequeathed by New Labour.
The Green Paper doesn't suggest that the changes proposed, if eventually approved and passed into new law and regulations, will have any immediate effect on the way the system works. Parole Boards will presumably continue to apply the current criteria and guidelines until they are formally changed. One estimate is that this could take at least 18 months from now and perhaps longer, even if the Green Paper's proposals survive, more or less intact, the consultation, public debate, and the assaults of those whose idea of punishment for virtually every last small-time shoplifter is to lock 'em up and throw away the key.
According to the Green Paper, the period for consultation on the Green Paper proposals will end on 4 March 2011, at which point all the responses received will be analysed and considered before the government takes final decisions on the proposals and action to implement them. Responses to the consultation can be submitted directly from the Ministry of Justice website, by email or by post to Breaking the Cycle, Ministry of Justice, 10.08, 10th Floor, 102 Petty France, London, SW1H 9AJ.
If you support these bold and imaginative proposals, please don't wait until 3 March next year to tell the Ministry and your MP that you do, and why.
More from LabourList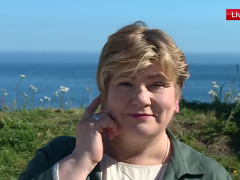 News
Trevor Phillips on Sunday Shadow International Trade Secretary Emily Thornberry told viewers today that the commitment to donate…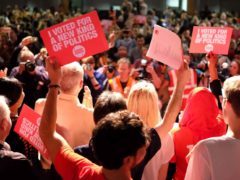 Comment
In the last 12 months, Momentum has launched more new projects than at any time in our history.…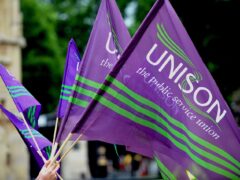 News
Candidates on the left slate 'Time for Real Change' have gained a majority on the national executive council…