By Vincenzo Rampulla / @VMRampulla
With poll results coming in showing Labour on 40% and, amongst students, 42% the question has to be whether difficult PMQ episodes like yesterday really matter? Some say yes, some say no. It is no good claiming piously that PMQs is a Westminster oddity that plays badly to the country – we all know it is one of the worst public excesses Westminster allows itself. Nor is it a case of simply taking it on the chin as a 'bad week' which won't happen again. Irrespective of your view, a British political leader needs to show their ability to command PMQs.
Yesterday's PMQs – following on from Mark's excellent analysis – shows that Cameron's strategy is to treat Ed Miliband with the same disdain he shows other MPs. Cameron has certainly changed his tune from the 'no more punch and judy' lament from his 2005 victory speech when he said:
"I'm fed up with the Punch and Judy politics of Westminster, the name calling, backbiting, point scoring, finger pointing."
So the question is how does Ed Miliband regain control in these weekly bouts and exert a particular style?
Despite Speaker Bercow's best efforts, the whole farce is getting more pugilistic. That suits Cameron who is dismissive and prefers disarming passionate questioners with a quick mocking before having to give a weak answer. The PM does not like detail in his answers but prefers to pontificate on broad ideas. He sucks in the cheers and yah-boos of his audience, which spurs him on and gives him licence. Worse still he makes sure that eager to please backbenchers pepper PMQs with subservient questions to allow him to wax lyrical against Labour.
So where does that leave Ed?
His first PMQs outing was encouraging not because we had nothing else to measure him against but because it was an excellent example of how to set the pace of an exchange and demand silence. He is at his best when he sucks out the oxygen in the room and forces the chamber to move at his pace. Those should stand out as defining aspects of Ed's approach to PMQs. He should keep that style.
Cameron's throwaway line about being the 'child of Thatcher', as Sunder has pointed out, was more performance than strategy. But a more cocky Cameron runs the danger of being painted as ideological while the electorate question whether they've been sold a political line rather than a political vision.
So it is critical that Ed Miliband starts to drive a wedge between Cameron and his party. Their constituents will be feeling the effects of the cuts and will be worried about jobs, growth and the future just like everyone else. 148 of Cameron's party are new MPs, many of them political professionals who might enjoy the cut and thrust of parliament but realise the reality of having to go back to their constituencies with bad news. They are putting a lot of trust in Cameron and his cabinet and Ed should start testing that trust.
Without their wind in his sails Cameron will then have to focus on answers and not the pantomime.
More from LabourList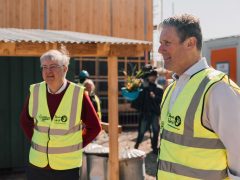 News
Mark Drakeford, the Labour leader in Wales and First Minister of Wales, has called for internal party reforms…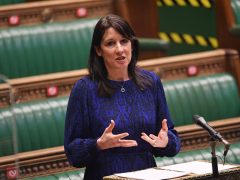 Comment
Rachel Reeves put some more flesh on the bones of Labour's economic policies today. While we await Boris…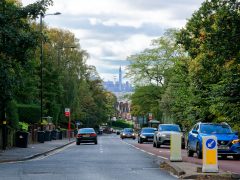 News
Labour has set out its selection timetable for choosing a new parliamentary candidate in Birmingham Erdington ahead of…