Kathryn Perera's
In the Poplar area of London, a school now sits on land which was scarred by several large bombs during the Second World War. It was the first building to be reconstructed as part of the 'Live Architecture' exhibition of the Festival of Britain shortly after the war ended. Its elegant design was much admired in its time – 'something new for the East End' – and its listed walls and beautifully crafted tiles seem as fresh today as when they were first laid. It is a fitting tribute to the woman whose name it bears, a 'zealot in the cause of education' and one of the leading lights of the early Labour movement, Susan Lawrence.
Susan Lawrence was an extraordinary woman. Exceptionally tall, thin, aristocratic in bearing, with close-cropped hair and a large monocle, her striking appearance was matched by a cut-glass accent. This persona reflected the privileges of her upbringing in a wealthy, deeply Conservative household. Yet by 1913 she had undergone a seismic political shift, being converted to the Labour cause by the great Mary MacArthur and serving as one of the Labour Party's first female councillors.
The repercussions of that shift were to change the image of the Labour Party in London, giving Labour one of its most talented female parliamentarians. It was Susan's commitment to education which first fuelled her involvement in politics. Friends at Newnham College remembered her as an ardent Conservative, committed to the empire and the principles of church education. Having left university and started work as a school manager, the young Susan was keen to put these beliefs into practice. In 1900, she won election as a Conservative candidate to the London school board at just 29 years of age. Her election to the London county council, as a councillor for affluent West Marylebone, followed soon after.
Yet it was at this time that Susan first encountered Mary MacArthur, a leading women's trade unionist and committed socialist. Their relationship was to have a profound effect on the course of Susan's life. The two formed a deep mutual respect, leading Mary to share with Susan her work in the east end of London at first-hand. By showing Susan the reality of mass poverty, rather than simply explaining it, Mary so inspired her friend that Susan underwent a startling conversion to the Labour cause. Indeed, within a year Susan had revoked her involvement with the Conservative Party and had re-joined the council as a Labour member.
From that point, Susan's commitment to the cause was unwavering. At first, the combination of her dress, monocle and accent reduced working-class audiences to laughter. But gradually, with the passion of a born-again socialist, she won over the working-class women whom she had been tasked to recruit into the Labour movement. Upon joining the Fabian Society, she also found a natural and life-long friend in the great intellectual, Beatrice Webb. Their conversations provided inspiration for two books, in which Susan outlined the contribution of women to various aspects of public life, Women in the Engineering Trades (1917) and Labour Women and International Legislation (1919).
By the time those books were published, Susan had established her reputation as one of London's leading councillors. She put this reputation to good use during the First World War, taking an active role in organising and reporting on women's contributions to the war effort and pushing for better conditions for workers across the board. In all her work, Susan adhered to a traditional school of socialism which viewed the working-class as a unified group, and saw the interests of that group as pre-eminent above any other cause. With British victory in 1918, she called openly for women to leave their jobs and make way for the returning men, in order to avoid a situation of over-supply of labour and wage depreciation. Her loyalty to traditional principles of socialism came first.
That loyalty was to be severely tested the following year, in one of the most dramatic episodes in the history of the early Labour movement. In November 1919 Susan was elected to Poplar Council. The Labour Party had won 39 of the 42 council seats and was in the process of enacting a range of radical reforms under George Lansbury's leadership, including a minimum wage and an extensive programme of house-building. Yet the financial burden of this programme was crippling, in sharp contrast to more prosperous neighbouring areas which had little unemployment to bear and relative affluence. To Susan's mind, the suggestion that Poplar must bear its burden in isolation was unsustainable. Along with George Lansbury and other Labour colleagues, she proposed a radical solution: Poplar would refuse to pay its rates and areas such as Chelsea and Westminster should be forced to contribute more equitably.
The government was outraged. It threatened the councillors with prison unless they agreed to pay the rates as demanded. In a move of considerable bravery, Susan and her colleagues declared that they would rather go to prison than agree to the government's demands. She was duly arrested and sent to Holloway Prison.
Instead of acting as a deterrent to other likeminded councils, the imprisonment of the Poplar councillors merely spurred several other Metropolitan Borough Councils to announce that they intended to follow suit. Amid plans for similar protests across London, the government backed down. Susan was released from Holloway after a gruelling five weeks. The statement of the councillors on release, which Susan helped to draft, read:
"We leave prison as free men and women… We feel our imprisonment has been well worth while [sic], and none of us would have done otherwise than we did."
Susan left prison as a Labour heroine, primed to stand for parliament at the earliest opportunity. After an unsuccessful attempt at Camberwell in 1920, she succeeded in winning East North Ham for Labour in 1923. In doing so, she became one of the first ever female MPs. As the Labour Party formed its first government, Susan was appointed Parliamentary Private Secretary to the President of the Board of Education. The role was unrewarding and tough, with Private Secretaries widely regarded as 'the least of God's creatures'. Nonetheless, it provided Susan with a brief taste of parliamentary office, an experience that ended abruptly with her defeat in October 1924 and the collapse of Labour's first government at the general election.
Her absence from parliament was to be short-lived. Returning in a by-election in April 1926, Susan established herself at the forefront of parliamentary politics. Susan's greatest talent lay in her forensic dissection of government arguments on the floor of the house. As Beatrice Webb noted with admiration, Susan 'gets up a case exactly like a lawyer'. Her eye for detail was extraordinary, not least in her unrelenting attacks on Neville Chamberlain's Local Government Bill in 1928-29, which secured her reputation as a formidable opponent. In harrying the opposition, Susan used her height and bearing to full effect. Unlike younger colleagues, such as Jennie Lee and Ellen Wilkinson, she did little to cultivate a 'feminine image' in her dress and style. As a junior minister, she took no interest in her choice of clothes, sending round to a department store for half a dozen inexpensive dresses to be sent to her office, and briefly raising her head from her papers to select one by pointing with a pencil. Rather, it was her mind for which she was principally remembered. Enemies and friends alike later recalled her unrivalled command of facts, and the intimidating way in which she would jab her finger at opponents as she made her points. As a first-class female parliamentarian, Susan was in a league of her own.
Yet despite these obvious talents, when MacDonald formed Labour's second government in 1929 he overlooked her in favour of less able colleagues for the cabinet. This may have been due to personal dislike between the two. Certainly, Susan was an unforgiving critic of MacDonald in later life. Perhaps it was, however, a blessing in disguise. As economic crisis gripped the country, MacDonald's Labour government veered from one ineffective policy direction to another. When, in 1931, Philip Snowden presented recommendations to cut expenditure severely, including unemployment benefits, Susan was among the most vocal Labour opponents to the plan. By that time a junior member of the government, she resolved to resign if Snowden's plans for unemployment benefit cuts went ahead. At the final showdown, MacDonald's 'betrayal' of Labour was a bitter blow to her. Susan threw her support behind the National Executive's decision to expel MacDonald and his supporters from the Labour Party. Although a late convert to Labour, she was ardently committed to the trade-union ethic of loyalty to majority decisions. To Susan, MacDonald's decisions to form a National Government and push ahead with Snowden's cuts were inexcusable.
Her loyalty to the orthodox Labour line cost Susan dearly. Like most of her Labour colleagues, in the 1931 general election she lost her parliamentary seat. In that overwhelming election defeat, Labour lost not only its confidence but some of its finest politicians. Unlike many of her colleagues, Susan would never again return to parliament. Her final service to the Labour Party was as a member of the National Executive. Yet through the wilderness years of the 1930s her interests were increasingly taken up with other things.
In many respects, Susan Lawrence is a closed book. She never married, and her name lacks association with the passionate love affairs that embroiled so many of her colleagues. We are left, then, with her eccentric public image. A brilliant mind which she deployed for the causes closest to her heart, Susan Lawrence was one of a kind. She was also the most gifted female Labour politician of her era, who should have achieved far higher office than she did.
NEXT WEEK: Barbara Ayrton Gould
More from LabourList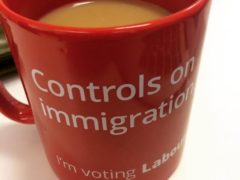 Comment
All the noise coming from Labour around immigration over the last few weeks has revealed an essential truth…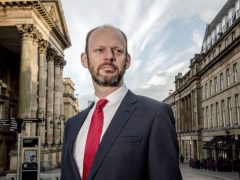 Comment
Jamie Driscoll has said he has received "literally thousands of messages of support" following the decision to exclude…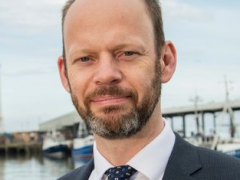 Daily email
Parliament returns from Whitsun recess today and the House of Lords will be discussing the government's illegal migration…