Shadow home secretary Ed Balls has written to the Prime Minister, asking when he will fulfil his commitment to banning Hizb ut-Tahrir (plain text version below).

The Prime Minister
10 Downing Street
London
SW1A 2AA
19 January 2011
Dear David,
Proscribing Hizb ut-Tahrir
At Prime Minister's Questions earlier today, Clive Efford MP asked why you and your government had not yet proscribed Hizb ut-Tahrir despite previous commitments to do so.
His question came on the day that the government has tabled an Order to proscribe the Tehrik-i-Taliban (TTP) — an organisation which was added to the US State Department's list of foreign terrorist organizations in September 2010.
As Leader of the Opposition you said to the former Prime Minister in the House of Commons on 4 July 2007, just a week after he took office: "We think it [Hizb ut-Tahrir] should be banned — why has this not happened?â€
You raised the issue again at Prime Minister's Questions on 25 November 2009. As you will recall this was the same PMQs exchange when you made allegations about two independent Islamic schools which turned out to be untrue.
As the former Prime Minister explained in a letter to you, any decision to ban the group "must be based on evidence that the group has broken the law" and Hizb ut-Tahrir had not met the tightly defined legal test under the Terrorism Act 2000. As an organisation which caused us concern Hizb ut-Tahrir's activities and statements were kept under continuous review.
You nevertheless made a manifesto commitment last year to ban the organisation, despite having not seen any of the evidence:
"A Conservative government will ban any organisations which advocate hate or the violent overthrow of our society, such as Hizb-ut-Tahrir"
Conservative Party Manifesto 2010, Page 105-6
The former shadow home secretary Chris Grayling MP also said in his speech to the Conservative Party conference in 2009: "I will immediately ban Hiz b'ut Tahrirâ€.
The clear suggestion was that proscribing this organisation was a simple act that could be made without any legal obstacles on the basis of the available evidence.
I would be grateful if you could respond in writing to the following questions:
– When do you intend to fulfil this commitment?
– On what dates have you and the Home Secretary met to discuss this issue?
– Will you share with me, on Privy Council terms, the latest available evidence about this organisation's activities?
– On the basis of the available evidence, is it still your intention to proscribe this organisation?
– Do you have any plans to amend the relevant legal tests in the Terrorism Act?
Isn't it the case that the issue has turned out to be more complicated in government than the grandstanding and simple soundbites you made in opposition?
I am copying this letter to the Home Secretary.
Yours sincerely,
Ed Balls
More from LabourList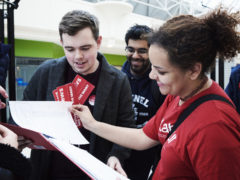 News
The size of Labour's volunteer base would grow if a snap general election were called, according to a…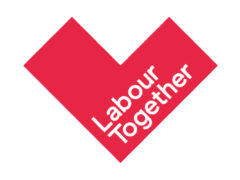 Comment
The idea behind Labour Together is pretty simple: help bring together all parts of our movement and confront the…
Comment
The idea that our first-past-the-post (FPTP) voting system is a good way to bring about socialism is totally…