By Darrell Goodliffe
Jack Straw got things badly wrong this weekend with his comments on the conviction of two men for rape and sexual assault in Derby. Generally speaking, when somebody becomes intellectually and logically incoherent within the space of two sentences, as Straw does, that is a tell-tale sign something is wrong. Furthermore, even the judge in the case, whom my cynical side does not expect to be the impassioned voice of tolerance and enlightenment, said the racial background of the two convicted was 'incidental' to the case. Straw got it wrong and should apologise for what he said.
However, his comments do beg the unfortunate question of whether we – as a party – have a problem with racial issues.
Of course, people will now scream 'no'. However, before you casually dismiss the question I want you to think; Phil Woolas, I want you to think about Gillian Duffy (not, at the moment, about Gordon Brown's reaction) and I want you to think about Gordon Brown's commitment to 'British jobs for British workers'. If you are on the left you should also remember that it has not always been the case that our socialism has been untainted by a dash of nationalism. Nonetheless, our problems with this issue have increased in a direct dovetail with us becoming less committed to any kind of socialism. Since we now offer little to working class communities in terms of hope and inspiration it's not surprising we have started to pander to their fears and prejudices.
Immigration is a litmus test for this kind of behaviour. At least in decades gone by we seemed to acknowledge that problems created in communities were created by lack of resources and that the rivalry between different sections sprung ultimately from this. Now we have no intention of offering more resources so we must offer other explanations and solutions. Much like our approach to crime, our aim is to outbid the Conservatives when it comes to how tough we can be.
We are seemingly caught between a desire to electorally exploit and therefore pander to the prejudices of the 'white working class' and disapprovingly wagging our finger at them – neither action is particularly wholesome. So, Ed Miliband is happy to re-appoint Phil Woolas to the front-bench until he is forced to eject him and Gordon Brown is pilloried for condemning Gillian Duffy as a 'bigot'; forced to apologise to her for stating the obvious beforer Duffy is herself elevated within the party to the status of minor celebrity. Meanwhile, Ed Balls, whose views on immigration I find distasteful in the extreme, occupies a position where immigration policy is a key part of his brief and Jack Straw is seemingly left to roam at will spreading ignorance and venom.
Genuine internationalism demands more than a paper commitment to combating racial prejudice – it demands so much more than laudable attacks on the British National Party. Above all it demands a well-honed critique of how society is that sees not race or culture as the problem but the very fabric and fibre of a society driven by and built on exploitation.
More from LabourList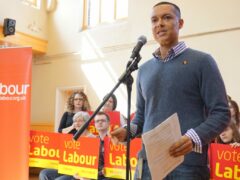 Comment
This year, flooding and wildfires have devastated huge portions of the globe. India has been hit by drought.…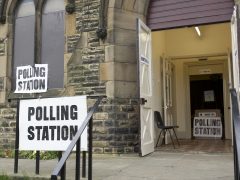 News
UK adults support bold policy ideas going to Labour conference, including a switch to proportional representation for Westminster…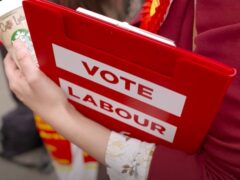 Comment
Labour is set to debate proportional representation (PR) at its annual conference after 153 Constituency Labour Parties (CLPs)…