Following a story in the Evening Standard that suggests Nick Clegg's wife's firm is lobbying for Libya, Labour MEP Richard Howitt has written to the Deputy Prime Minister to clarify the position:
Rt. Hon Nick Clegg MP
Office of the Deputy Prime Minister
70 Whitehall
London
SW1A 2AS
22 February 2011
Dear Nick,
I have known you over a long period and apologise for having to write in these terms, but I wanted to write to you directly concerning the information provided to me and which appears in today's London Evening Standard, about the company in which your wife is a partner.
The article claims that your wife's firm is lobbying on behalf of the Libyan government during negotiations with the EU and, as a Member of the European Parliament serving on the parliamentary committee responsible for overseeing current negotiations between the EU and Libya, of course I have a direct responsibility myself for this question.
I understand that your wife's employment is recorded in the list of Ministers' Interests published by the Cabinet Office. But given the sensitivity concerning human rights abuses in Libya at present, I would like you to clarify on whether the company's representation of Libyan interests has been fully disclosed to the Cabinet Secretary in full compliance with the spirit of the Ministerial Code, section 7.3.
Furthermore, as I am sure you are aware, the European Commission has established its register of Interest Representatives as part of the European Transparency Initiative, and it appears that your wife's company has not been registered according on this register or to comply with its associated code of conduct. I would ask for this to be fully investigated, again with the objective of avoiding any suggestion of conflict of interest.
In light of your own personal ministerial responsibility to introduce a statutory register of lobbyists, I believe it is imperative for the maintenance of public trust that a thorough investigation into this matter is conducted and concluded as soon as possible.
I would be grateful if you could reply to me at your earliest convenience.
Yours sincerely
Richard Howitt
Member of the European Parliament
for the East of England
More from LabourList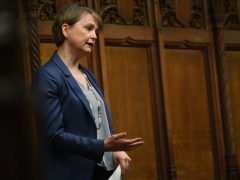 News
Yvette Cooper has become Shadow Home Secretary, Wes Streeting is the new Shadow Health Secretary and Jonathan Reynolds…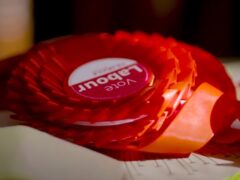 Comment
Membership of the Labour Party matters. At its best, it brings activists identity, community, fulfilment and friendship. But…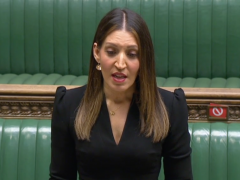 News
The spread of the Omicron variant in the UK is a "reminder that no one is safe until…