Last week's publication of the latest youth unemployment figures made for highly depressing reading. In the last three months of 2010 youth unemployment increased by 66,000 to 965,000 and now stands at 20.5% – the highest level since comparable records began in 1992.
The information about unemployment has come at a time when the government is stacking the odds even further against young people making it more difficult for them to get on in life. By forcing children and families to bear the brunt of their cuts, this Tory-led government is showing that they have no idea what pressure ordinary families and young people are under.
In spite of the dismal youth unemployment statistics, the government is sticking to its decision to scrap the 'Future Jobs Fund' that made sure young people were guaranteed work or training. It is also cancelling a number of other schemes specifically designed to give young people a leg up. Child Trust Funds and Educational Maintenance Allowances are being abolished while university tuition fees are being tripled. In my home city of Derby, six Sure Start children centres are under threat of closure and within three weeks, almost 10,000 local people have signed Labour's petition to save them.
These policies are being implemented even though, less than a year ago, the Prime Minister promised to protect young people's services. He pledged to back Sure Start Children's Centres, keep Educational Maintenance Allowances, and continue to provide Child Trust Funds for children from the poorest families. But he has changed his mind and the long term consequences of Mr Cameron's volte-face will blight the prospects for many young people throughout the course of their lives. His policies are making it harder for young people to continue in education, get a decent job and buy a home of their own.
When I was growing up with my peers, we were able to look forward with a sense of optimistic anticipation that we would enjoy greater opportunities and prosperity than our parents. Indeed that has been true for every generation growing up in the post-war era. But the policies being pursued by the current government will make life a lot more challenging for young people. We are entering a period when, for the first time in post-war history, the promise of a better life to future generations will be broken.
Government ministers try to justify their scorched earth economic policy by saying they want to avoid passing on debt to future generations. But by insisting on cutting the deficit so quickly, their legacy is likely to be considerably worse, with long term mass unemployment, negative or minimal economic growth and emaciated public services. They should be investing to secure improvements in the quality of life for upcoming generations – something the British people have enjoyed ever since they elected the first majority Labour government in 1945.
With the country now teetering on the brink of a double-dip recession, the government should change course to offer hope to young people who are contemplating what the future holds. But there isn't any sign of a change of heart. On the contrary, George Osborne seems determined to plough on with policies that will scar the lives of many young people long into the future.
The government would do well to heed the words of the great Nelson Mandela who said: "There can be no keener revelation of a society's soul than the way in which it treats its children." The evidence of the last nine months shows that this Conservative-Liberal government is quite clearly failing Nelson Mandela's test.
More from LabourList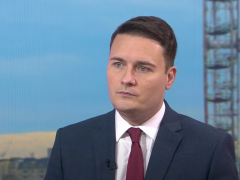 News
Wes Streeting has argued that patients are "paying the price" for the government's "failure" to train enough NHS…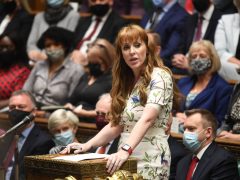 News
Angela Rayner has described the 'VIP lane' used for government procurement during the pandemic as a "scandal of…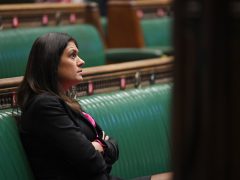 News
Lisa Nandy has slammed the government over reports that it plans to scrap mandatory housebuilding targets, arguing that…