By David Hanson MP
Today in the House of Commons we will be discussing the funding arrangements for HM Revenue & Customs.
In economically challenging times it is more important than ever the government is able to collect the right levels of tax and close the overall tax gap. This is something that Labour worked hard to do in government and it is why we have concerns about plans this government has to slash HMRC's budget so deeply and so quickly, without time to make proper efficiencies.
From the formation of HMRC in April 2005 until March 2010, HMRC collected £2188.3bn of tax and paid out £157.6bn in benefits and tax credits. In effect the money it collects funds our public services, which is why it needs to be well equipped to do the job.
At a time when they are asking HMRC to do more the government is cutting its budget by 15%. Whilst they want to highlight the fact that they are investing £900 million into tackling tax avoidance and evasion they are taking over £2 billion out of the overall resource budget.
This is little more than smoke and mirrors on their part as this £900 million is not additional money but recycled from within HMRC. This will impact on HMRC's ability to tackle tax avoidance and close the tax gap.
Overall, with such a substantial cut to HMRC, this would mean a reduction in staffing levels of about 10,000. Small and medium sized businesses will have to do more themselves without proper tax support.
Such moves don't make economic sense at a time where it is generally agreed that for every compliance officer you have in HMRC you will get back a tax yield of around £650,000.
The Chartered Institute of Taxation and the Institute of Chartered Accountants in England and Wales agree that this round of cuts will simply lead to service reductions rather than true efficiency gains.
The government's decision to cut too far and too fast means families are facing a double whammy of higher prices thanks to the Tory-led government's VAT rise, hundreds of thousands fewer jobs in public services and vital frontline services like the police facing cut backs. In this climate there will be huge anger if the government fails to collect all of the revenue they should from those who can afford to pay what they owe.
David Hanson is Labour MP for Delyn and a shadow Treasury minister
More from LabourList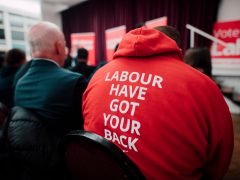 Comment
Values matter: what we and those around us hold dear is one of the biggest predictors of political…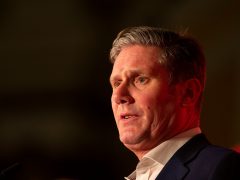 News
Keir Starmer will use his first conference speech since becoming leader to promise Britain that the party he…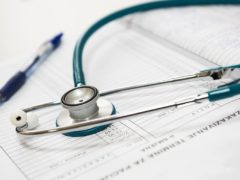 News
Labour has attacked the government over a "shameful broken promise" after it was revealed that the Tories have…