By Luke Akehurst / @lukeakehurst
The last week has provided an interesting insight into the contrasting health of Labour's two highest profile internal groupings, Compass and Progress.
Of course Compass and Progress are not the only organisations with a view on Labour's future. On the right Labour First overlaps with Progress but brings in a culturally different traditional type of Labour moderate, with particular regional, local government and trade union strengths. To Compass' left sit the different brands of the Bennite faithful: the LRC, CLPD and Labour Briefing.
But as Compass and Progress are the two organisations that have an equivalent media profile and resource base, let's look at what's been happening to them.
The soft-left Compass was already in a rocky place and suffering resignations in the run-up to the general election because of its advocacy of tactical voting for Lib Dems and its preparedness to offer a platform at its events to the Green Party's Caroline Lucas. These understandably alienated Labour activists from areas like Oxford and Brighton who are fighting the Lib Dems and Greens at a local level, and might otherwise on policy have been enthusiastic Compassites.
The discombobulated state of Compass was made worse during the closing stages of the leadership election when its leading light in Parliament, Jon Cruddas MP announced he was supporting David Miliband, and Compass Chair Neal Lawson appeared to be equidistant between the two Milibands. This contradicted the position taken by Compass' grassroots members which was support for Ed.
Since Ed's election Compass does not seem to have come to terms with the new situation where Labour has a Leader who is prepared to listen to and make rational judgements about views from all parts of the Party. Rather than moving to become Ed's Praetorian Guard they seem stuck in a pattern of behaviour that could best be described as oppositionalism and belief in a betrayal myth. They don't know how to support a Labour leader. It is too deeply ingrained in their DNA that their role is to criticise and whinge. They made the same error in 2007 – backing a switch to Gordon Brown vocally, and then failing to give him support once he was leader.
Compass' "blame the leadership" mentality was a great recruitment tool when Labour was in power and doing things like Iraq and public service reform that were unpopular with many activists. But in opposition with a leader who is not seeking a confrontation with the party it is a deeply unattractive proposition. Members, and particularly Labour's vast intake of predominantly young new members, want to be focussing their ire and fire on the Tories and Lib Dems, not on Labour's own leadership.
The final nail in Compass' coffin is its own bizarre decision to learn nothing from the unpopularity of its pre-election flirtation with the Lib Dems. Instead, at a time when Labour members worst fears about the Lib Dems have been proven true by their participation in the coalition, Compass has deepened its engagement with anti-Labour forces by voting to throw open its membership to members of other political parties.
This has understandably created a crisis in the organisation, with most of the leadership of Compass Youth very publicly resigning en masse in protest.
It remains to be seen whether party activists who share Compass' soft left policy agenda but deplore its oppositionalism and its support for Lib/Lab co-operation will create some kind of new grouping.
Meanwhile, Progress has gone from strength to strength, and is clearly rattling some people on the left, leading to a bizarre and conspiracy theorist denunciation from Tony Benn's former strategist Jon Lansman.
The disunity on the left that led to rival and mutually hostile slates in the NEC election last year was in stark contrast to the unprecedented organisational co-operation between Progress and Labour First.
Progress has moved on from the delusion that it is a think-tank and its role is to run exclusive policy seminars, and now seems firmly focussed on what it can do best – providing the political education, skills and network to support and encourage Labour modernisers to be as active as possible in the party.
It has shaken off its reputation as a largely metropolitan grouping by holding a series of events in major regional cities across the UK.
Whilst current and recent former Young Labour and Labour Students activists remain an important recruiting ground (and are a partial explanation of the youthfulness and energy of the organisation), Progress' political school at the NUT's Stoke Rochford Hall this weekend was notable for the efforts that had been made to bring in a far more diverse group of people, including local councillors who are in the frontline against Eric Pickles' cuts, and a large number of trade unionists (further outreach to the unions is in the pipeline with a fringe event at Unions 21 this week).
I feared that Progress' support for David Miliband might mean it went off down a blind alley with Ed as leader. In fact the opposite has been the case, with the speakers at the political school being focussed on how we can get Ed elected as Prime Minister, and not a whisper of refighting the leadership election. The political focus of the event was on generating policy ideas that will help Labour reconnect with the five million voters lost since 1997, with Jim Murphy looking at how we make ourselves economically credible, and Caroline Flint at how we tap into ordinary voters' aspirations. The previous rather sterile focus on the minutiae of public service reform seems to be gone.
Progress is also making a contribution to regenerating Labour organisationally in a way I have never seen Compass do. You can't imagine Compass pouring the energy Progress has into trying to increase the number of council candidates Labour runs in the South, or sending canvassing teams to marginal areas like Brighton and Corby or "toehold" areas of the South like Aldershot and Guildford.
I came away from the Progress political school very proud to have had support in my NEC campaign of such a vibrant and open organisation, which is making a very positive and loyal contribution to getting Labour back into power.
The contrast with the shame Compass members must feel about the strange and apparently anti-Labour direction their organisation is going in is very telling.
More from LabourList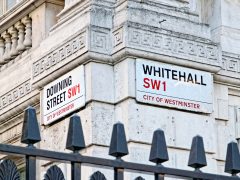 Comment
New governments need to make a splash, to make changes, to make their mark. The first 100 days…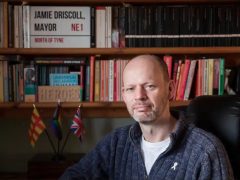 News
The Labour mayor for the North of Tyne region Jamie Driscoll has been blocked by the party from…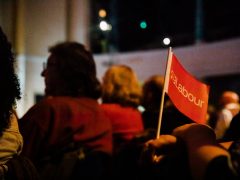 News
Labour Party membership has fallen by almost 170,000 since 2018 and by approximately 19,000 since last summer, despite…