By Mark Ferguson / @markfergusonuk
Today (Friday) the party have finally officially released the shortlist for the Leicester South by-election – only twenty four hours before the selection is set to take place. Previous rumours that Naheed Arshad-Mather was shortlisted proved to be inaccurate. The rest of the shortlist is the same as our provisional shortlist from Wednesday night, except Arshad-Mather has been replaced by Barking and Dagenham councillor Josephine Channer.
It's now looking increasingly likely that this race will boil down to the well-connected Jon Ashworth, and local councillor Patrick Kitterick. We'll bring you the result, and any further twists, as they happen.
Update: The frontrunner for selection has received more weighty backing today. Only hours before the selection meeting, the Co-Op party have confirmed that Ashworth is their favoured candidate for Leicteser South.
In ther news the Lib Dems have – as expected – selected Parmjit Singh Gill as their candidate for the by-election. Gill was the Lib Dem MP for the area from 2004-5, but lost both the 2005 and 2010 general slections to Sir Peter Soulsby.
Jonathan Ashworth
The current Head of Party Relations for Ed Miliband, Ashworth is probably the most likely candidate outside of Leicestershire to clinch the nomination. Jonathan has already visited the constituency several times over the last few months. With strong ties in East Midlands Labour Party, and as a well-known and respected figure within the party nationally, he should be in the final reckoning. Ashworth is considered by many to be the frontrunner.
Josephine Channer

Josephine is a Labour councillor in Barking and Dagenham. She currently runs an education centre, but previously worked for the HMP Holloway Prison and was appointed as disability liaison and race relations officer. Channer has come into this race relatively late and relatively unknown to those who will decide on Leicester's next MP. She faces an uphill struggle.
Neil Clayton

Neil is a councillor in Leicester South and has been a key party activist for many years. He has served as Chair of the Leicester West Constituency Labour Party for around 5 years, and held a number of prominent posts before that. He lives and works locally as a solicitor, and is seen by many as a popular and influential figure within the party.
Patrick Kitterick

Patrick is an active and prominent member of the party locally and has held a number of important roles. He has lived in the Highfields area of Leicester South since 1997, has chaired the local Leicester South Labour Party for over 10 years and is the longest serving Labour councillor in the constituency, having represented the Leicester South seat of Castle Ward for 8 years. Most recently Patrick was the election agent for Sir Peter Soulsby in Leicester South.
Mian Mayat
Mian is a councillor in Leicester East. He was one of a number of new councillors that were elected in the landslide Leicester Labour victory of 2007. He is well-liked but may struggle to get shortlisted. Earlier this year sought election to a vacant cabinet position within the Labour group, but was comprehensively beaten by a fellow councillor.
More from LabourList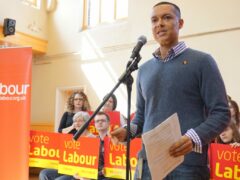 Comment
This year, flooding and wildfires have devastated huge portions of the globe. India has been hit by drought.…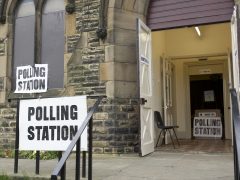 News
UK adults support bold policy ideas going to Labour conference, including a switch to proportional representation for Westminster…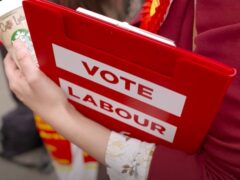 Comment
Labour is set to debate proportional representation (PR) at its annual conference after 153 Constituency Labour Parties (CLPs)…