By Luciana Berger MP
It is nearly a year since David Cameron said 'I want us to be the greenest government ever.' That pledge, like so many others, is unravelling. You can tell when a government policy is in trouble. It's when they announce a blizzard of initiatives to paper over the cracks. Over the next few days we are promised a series of announcements from ministers on 'green' initiatives. But the reality is that the government's green policy is in crisis, stymied by rows between the coalition partners, delayed by ineffectual DECC ministers, and hamstrung by a lack of leadership.
Take the 'green investment bank', promised in the Coalition Agreement, and much-heralded by the energy secretary Chris Huhne. A green investment bank is a good idea, which is why it appeared in Labour's manifesto. Had Labour won, it would have been up and running by now, making capital available to environmental technologies and start-up green businesses. Instead, we are witnessing a not-very-private row between the Treasury, who want the 'bank' to be a centrally-administered fund, and DECC, who are failing to win their argument within Whitehall. Chris Huhne told the Guardian in December 'maybe it begins as a fund and later is a bank, whatever.' I've been pressing ministers on the details of the bank: will it even be a fully functioning bank, who its board will be, where its headquarters will be, and so on. But so far, ministers have failed to answer. The Financial Times on January 11th this year reported that the Treasury was trying to 'thwart his [Huhne's] attempts to ensure it operates as a fully-fledged bank.' This is hardly the stuff of leadership.
Or the government's 'Green Deal', which Huhne promised the Lib Dem conference would make 26 million homes energy efficient and create 250,000 jobs. This policy has more holes than swiss cheese. The idea – borrowed from Labour, again – is that householders can get cash up front to pay for energy efficiency improvements, and repay the cash from energy savings. But who will carry out the assessments? Who will make the improvements? Where will the cash come from? What happens if there's a shortfall between money spent and money saved? Yet again, the answers from ministers are vague and unconvincing. When the government brings its Energy Bill back to the Commons next month, Labour will put it under intense scrutiny.
From renewable energy such as biofuels, to tackling climate change, to helping new green businesses, this government is a picture of dither and delay. The Liberal Democrats cannot deliver within the coalition. The Tories think the response to climate change should be 'market-led'. Only Labour has the right approach: a partnership between state, citizen and private sector; a green-edged economic recovery; and a drive for more green jobs, trade and innovation.
Not only is this not the 'greenest government ever', it is shaping up to be least green since the dangers of climate change were properly understood. It will take more than a flurry of hastily cobbled-together government announcements to put it right.
Luciana Berger MP is shadow minister for climate change.
More from LabourList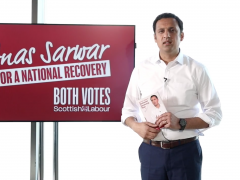 News
Scottish Labour leader Anas Sarwar has warned the 'Progressive Britain' conference today that his party's performance on May…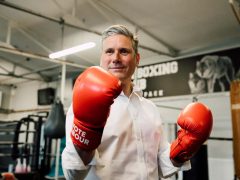 News
Keir Starmer has declared that Labour must "change our party to change Britain" and made the case that…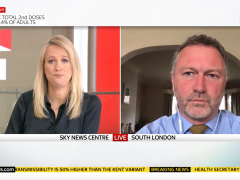 Video
Sophy Ridge on Sunday Shadow Communities and Local Government Secretary Steve Reed backed the easing of Covid restrictions…