By Mark Ferguson / @markfergusonuk
There has been much bluster in recent days about the possibility of a 2011 general election. That's understandable. We're in the middle of a prolonged (and unseasonably warm) holiday period. What little domestic news there is in the papers tends to revolve around a wedding to which most of us (including the two most recent Prime Ministers) are not invited. Westminster is in a deep slumber – the kind that is normally reserved for August – and like the summer silly season any story is exaggerated to a level that doesn't match its importance.
It is already clear that Nick Clegg's anti-Tory outbursts are to be ignored. They are controlled explosions designed to make political waves, not rock a coalition to which Clegg's political future is tied. Huhne's attacks are to be taken more seriously, but his increasingly shrill tubthumping – including threats to resign or take legal action – should be seen as the desperate acts of the man who would be king(maker). Huhne wanted to be the post-Clegg Lib Dem leader in an AV world. His dream is slipping away from him.
For Clegg and his party there is little incentive to abandon the coalition at present. Tied to Tory economic policies that are anathema to many of those who voted for them, a large chunk of their current parliamentary party stand to lose their seats. Economic recovery is their only real hope now. They're lashed to the mast of the Tory ship. They're a lightning rod for dissent but they have no control over the direction of the ship.
It's possible too that David Cameron might show an adventurous streak and go for an early election. Yet this path is also fraught with risks for the PM. A bad election campaign could see him turfed out if Downing Street. A man who defines himself against Gordon Brown could see himself occupy number ten for less time than the man from Kirkcaldy.
Cameron would need a better result than last time out to secure an election victory – there could be no coalition fudges if he was unsuccessful this time around – and despite plunging Lib Dem ratings, Tory support has remained static at best. Plus Cameron would need to win an election on the current boundaries, rather than the redrawn ones that the coalition have spent so much time and political capital securing. Failure would not be an option. The Tory right would not forgive Cameron's inability to achieve a majority twice.
The right may be a further reason for Cameron to pause and wait a few years before going back to the electorate. At present this (socially) liberal conservative PM is (more or less) getting his own way. An out and out Tory government would need to comfort the much ignored – and angry – Tory right flank. Cameron has no time for them, and the Lib Dems give him cover. That's why smart right wing Tories want to see the coalition fail, and are happy to argue that the Lib Dems are getting their own way. They want their party back.
And then there's the worst kept secret in Westminster. A political fact so obvious it's almost overlooked – the Tories will offer a tax giveaway before the next election if it's in 2015. They'll say Labour wants to raise taxes. They may well be right. That's a powerful election message if they're seen as economically credible.
So a 2011 election seems unlikely, but that isn't the mindset that Ed Miliband should be adopting. A snap election would be incredibly difficult for Labour. Most likely it would find a party in considerable organisational, financial and political flux. Labour would be flat footed. Organisation on the ground would be lacking, we simply wouldn't have the money for anything like a national campaign and a manifesto would need writing – with a mish-mash combo of the 2010 offer and some vague "policy flavours" the most likely outcome. Hardly a platform on which to win an election.
The harsh truth is that Labour would publicly welcome an early election, but we simply aren't ready. Miliband must step up organisational and political change within the party so that we are prepared to preset our renewed offer if necessary. Party reform and the policy review are crucial, but plans must be in place to accelerate these processes and get the party back on a firmer footing.
So a 2011 election is something none of the party leaders should relish. Each of their political futures would be at stake. Each would face huge internal and external obstacles regardless of the outcome of an early poll. Yet stranger things have happened in this most unusual political year.
Labour must be ready for whatever Cameron chooses to throw at us.
More from LabourList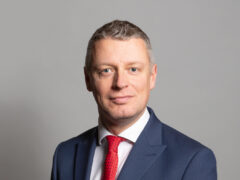 Comment
Labour is the party of housing. A decent, affordable home for all runs in our DNA. We know…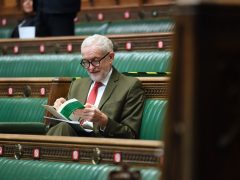 Daily email
The national executive committee yesterday voted to block Jeremy Corbyn from standing as a Labour candidate in the next general…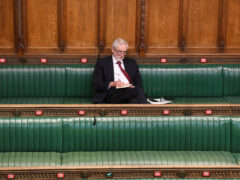 Comment
I sat next to Alan Johnson in the TV studio on election night in 2019 when he delivered…