By Anthony Painter / @anthonypainter
David Cameron is in trouble. And when he's in trouble, he panics and presses the race, identity, welfare and immigration buttons. In fact, in a heavily trailed speech to party members he is to press them all at once. Cameron grabs hold of Merkel and Sarkozy's Rovian play-book and blows the dog whistle hard. Rather than drawing poison from the wound, he injects it instead.
Labour should see it for what it is- the desperate politics of a weak leader- and ignore this politics of despair. That is not to say that Labour shouldn't address these issues. It should. But it need never do so on David Cameron's terms.
In a pernicious intervention, to follow his effort in Munich which was delivered on the day of an EDL rally designed to terrify minority citizens in Luton, Mr Cameron will make reference to forced marriages:
"For a start, there are forced marriages taking place in our country and overseas as a means of gaining entry to the UK. This is the practice where some young British girls are bullied and threatened into marrying someone they don't want to. I've got no time for those who say this is a culturally relative issue – it is wrong, full stop, and we've got to stamp it out."
Who are these people who favour forced marriages through a 'cultural relativism'? Name one. Of course forced marriages are wrong. Who would suggest otherwise? I guess some tiny number of people. But then you can find a tiny number of people who will defend anything.
So that's straw man Cameron dealt with. Next comes ill-informed Cameron (we are starting to see a lot of him- a grasp of detail issue is emerging):
"When there have been significant numbers of new people arriving in neighbourhoods, perhaps not able to speak the same language as those living there, on occasions not really wanting or even willing to integrate, that has created a kind of discomfort and disjointedness in some neighbourhoods."
These neighbourhoods aren't named – there are just 'some'. In response, obviously his government will be doing things like, say, investing heavily in English language lessons to alleviate the 'discomfort' and reduce 'disjointedness'? But hold on, he's reducing support for those who need English language lessons. Surely, he's not playing politics while making the problem worse? Couldn't be.
Next, along comes false promise Cameron:
"Between 1997 and 2009, 2.2 million more people came to live in Britain than those who left to live abroad. That's the largest influx of people Britain has ever had and it has placed real pressures on communities. Not just pressures on schools, housing and health care – though those have been serious – but social pressures, too."
Well, if we take just one year – 2008 – we see that 99,000 out of 166,000 non-British people coming into the UK to work are in fact from EU countries. That means Mr Cameron's government only has control over 67,000. There's lots of talented medics, IT consultants, professional service workers, scientists, chefs, nurses, academics, entrepreneurs, and so many other economy fuelling workers in that number it's hard to see that there's much scope for Mr Cameron to take control. Beware of your promises if they can't be delivered is a politician's rule number one- but not this Prime Minister.
He goes on to promise:
"And I believe that will mean net migration to this country will be in the order of tens of thousands each year, not the hundreds of thousands every year that we have seen over the last decade."
Quite simply, he has little control over that given EU treaties – another false promise.
Then we have revisionist historian Cameron. According to the Telegraph, Cameron will:
"attack Labour for claiming it was racist to talk about immigration, saying it is "untruthful and unfair" not to speak about the issue, however uncomfortable."
Come off it. There is no doubt Labour lost control of the politics of immigration in the early 2000s (a different thing from losing control of immigration it should be noted.) It then rebounded into a frenzy of talking about immigration ad infinitum to demonstrate that it got the issue. Its legislative programme put in place a perfectly rational set of policies to introduce a points-based immigration system, new citizenship, and tighter controls. Numerous bills, EU treaty reforms, administrative decisions, targets etc throughout its period of office served to respond to increased immigration.
Meanwhile Labour contributed to a sense of crisis as it tried to get a political grip – though the media were hardly benign in this also. In fact, by the end – by 'British jobs for British workers' – Labour had lost a sense of political perspective on immigration. Not speak about it? At times, it felt like Labour was doing nothing but speak about it.
And finally, we have nasty Cameron in action. Just in case the false charge against Labour is not enough, he takes a swipe at 'welfare dependents' for good measure:
"Put simply, we will never control immigration properly unless we tackle welfare dependency."
And there we have it, the glorious chain is complete: Alien culture-cultural relativism-Immigrants-Labour-Welfare Dependents. Who said George Osborne and Eric Pickles were the nasty ones in this government? More and more attention is now focusing on the prime minister himself from the NHS to a number of communication, judgement and competence concerns.
These identity and culture issues are too important to be dealt with in this irresponsible manner. I described his Munich speech as un-Prime Ministerial. Well, the speech he plans to deliver this evening is worse. And it's a sign of a Prime Minister who not only fears losing his own party but fears losing the nation as well.
More from LabourList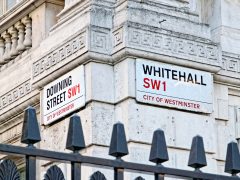 Comment
New governments need to make a splash, to make changes, to make their mark. The first 100 days…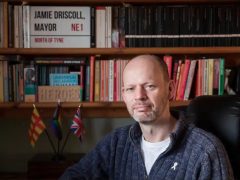 News
The Labour mayor for the North of Tyne region Jamie Driscoll has been blocked by the party from…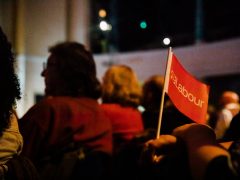 News
Labour Party membership has fallen by almost 170,000 since 2018 and by approximately 19,000 since last summer, despite…