By Alex Hilton / @alexhilton
It is right that the size of the national debt is a concern and it is right that there is debate about how this can be reduced in a manner that is fair to everyone. However, it is not right to suggest that this debt was avoidable.
The last government may have wasted some money, as all governments do. It also chose to invest in public services, though it was frank about this in its election manifestos. But the overwhelming factor was the response to the global banking crisis. If one bank's cash machines had ceased dispensing money, it would have led to an unstoppable loss of public confidence in the system and the collapse would have been far greater than it was.
At the time, the government;
1. tailored rescue packages for the banks to maintain public confidence in the system
2. provided for financial liquidity in the banking system to the benefit of all the banks, not just those that were in direct trouble
3. rushed through a programme of capital investment to prevent a broader business collapse and shore up the jobs situation.
Whoever was in government at the time, whichever party or coalition, I would have expected them to do these things. Gordon Brown acted decisively, his lead was followed around the world and we are all better off because of that.
I'm sure he is not perfect and there is criticism that in ten years he failed to regulate the financial sector sufficiently to prevent the crisis. However, nearly three years on, the government still is not settled on how to do so, even with the benefit of hindsight. To suggest Gordon Brown was culpable for not doing so in advance just doesn't sound fair.
For these reasons, I am deeply concerned at the news reports that the government will seek to block Gordon Brown from appointment to the post of Managing Director of the International Monetary Fund. It seems breathtakingly petty to veto a candidate with an affinity and understanding of the UK simply because the candidate is a defeated political opponent.
For this government, the demonisation of Gordon Brown and his economic performance is necessary for them to justify their cuts agenda. How many times have you heard a minister use the awful economic hand they were dealt to justify their position?
Reasonable people, with or without political affiliation, understand that Gordon did what had to be done in response to the banking crisis. The government wants no discussion of the merits of that, only of the economic consequences in isolation of the context.
As a party, our culpability is our failure to challenge this position effectively for the last year. A campaign to force the government to nominate Gordon for the IMF role might be what it takes to allow a proper understanding of how Britain got in debt and what were the alternatives.
More from LabourList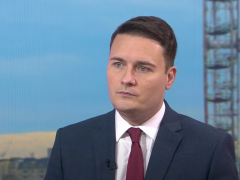 News
Wes Streeting has argued that patients are "paying the price" for the government's "failure" to train enough NHS…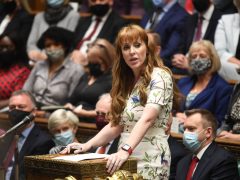 News
Angela Rayner has described the 'VIP lane' used for government procurement during the pandemic as a "scandal of…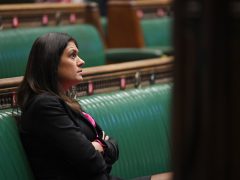 News
Lisa Nandy has slammed the government over reports that it plans to scrap mandatory housebuilding targets, arguing that…