By Mary Honeyball MEP
Where is it best to invest if we want to tackle crime, unemployment and poverty?
Over the last few weeks I have been working on a European Parliament report looking at how different EU countries try to give their children the best possible start in life. What has become clear is that when governments decide how – and how much – to invest in early years learning, they are, quite simply, making life changing decisions.
Early years learning, which can encompass anything from formal pre-school education through to advice to parents about how to help their children understand the world around them, is crucial in laying the groundwork for success in school and beyond.
My report on the subject, adopted by a massive majority of MEPs this week, shows that Europe is made up of a rich and diverse mix of educational traditions, with early education provided in a host of different ways across the continent.
However, what has become apparent is that early investment for services that support all children, regardless of economic or social background, pays off in the long term. Research shows that high quality services for very young children lead to greater success in school and, in the longer-term, to better employment prospects.
And it is important that these services are available for all, in a way that does not stigmatise children by focussing just on people from disadvantaged social or economic backgrounds.
All the more reason to be concerned about the impact of the government's austerity dogma on children's services and Labour's Sure Start legacy. Figures from earlier this year suggested that 250 Sure Start centres could close as a result of funding cuts, while 2,000 will have to provide a reduced service.
Staff at 1,000 centres have been warned about the threat of redundancy, according to the survey of almost 1,000 centre managers across England. It has been claimed that the closures and reduced services as a result of government cuts could see 60,000 families lose their local centre.
Labour can be very proud of its record in supporting children in their earliest years. It is clear to anyone who has visited a Sure Start centre of just what a massive difference they can make to the lives of children and parents.
The long-term benefits of Labour's investment will become even more apparent in the future, as those children who have been helped move through the education system and into the labour market.
It is heartbreaking that by then, there is a real danger that Labour's efforts will have been undermined by short sighted government cuts that are neglecting children's long-term needs.
More from LabourList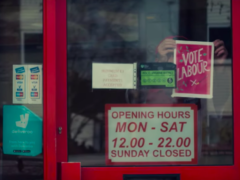 Comment
It may have been ignored by the media amid the Tory leadership race, but Labour's proposed "Local Public…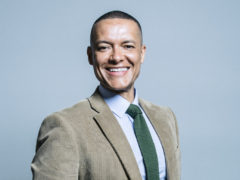 Comment
Less than three months to go until Boris Johnson drives us off a cliff, and it certainly has…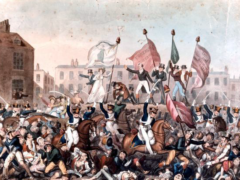 Comment
"Ye are many – they are few!" It is fitting that Labour's slogan for the likely 2019 general…