By Luke Akehurst / @lukeakehurst
Last week my Labourlist column tried to take an objective look at what might constitute electoral success for Labour on May 5th.
So how did we do against these criteria?
– Wales was clearly a success. With 30 seats we equalled our previous highest number from 2003.
– Scotland was clearly a catastrophic failure. Our 37 seats were down 7 even on our previous worst performance in 2007 and Ed Miliband has rightly ordered a full inquiry into what went wrong.
– National vote share in the English council elections was up significantly compared to 2007 when most of these seats were last contested (when Labour scored just 26%) and on the 29% we got in the 2010 general election. The BBC even calculates we came top (with 37% compared to 35% for the Tories and 15% for the LDs. Professors Rallings and Thrasher do a similar projection (both they and the BBC use a sample of wards where all 3 main parties stand, and also factor in areas that had no council elections this time such as London, Wales and Scotland) but have arrived at a slight Tory lead, 38% for them, 37% for Labour, 16% for the LDs. In due course these get reconciled to produce an "official figure" that gets quoted by the BBC in future years. Either way they both agree we got 37% which is 11% up on 2007 and 8% up on 2010, so significant progress and our best score outside a general election year since 1998 – in fact better than our general election score when we won in 2005.
– Raw number of Labour councillors (including all the ones not up for election this year). We don't have a final figure yet but it will be somewhere above 5,600 taking us back to above 2007 levels even though we have yet to re-fight all the seats lost in the wipe-out years of 2008 and 2009, which will include lots of relatively easy regains.
– Number of gains. The BBC figure is an appealing round number of 800. This excludes ten councils where there were boundary changes but in some of which we got a good increase in the number of Labour seats, such as Cheshire West & Chester, Mansfield and Northampton. Hence Sky News quote a higher figure of +866. Whether 800 or 866 this significantly exceeds Labour's internal target for a "good" result and is the third highest number of Labour gains since 1979.
– Control of councils. We gained control of 26 councils so that takes us (including councils not being contested on Thursday) to 80 Labour controlled councils, the best number since 2005. This is broadly in line with the 20 gains I suggested last week. We missed a few (Dover, Erewash, Thanet, Thurrock) by either a seat or two or by tiny margins in key wards – we need to look at whether there were organisational reasons. There were some councils electing by thirds like Birmingham and Bradford that would have fallen to us if there were all-out elections but will have to wait until next year.
– "Toehold" councils. We secured Labour representation on councils where there had been none before the election in places including Broadland, Guildford, South Hams, Torridge, and Winchester.
My take is that this was about as good as we could hope for in the North, Midlands and Wales. Indeed in some Mets we took every seat being contested and could not physically have done better. It was particularly good to see heavy gains in two areas of concentrated parliamentary marginals, Lancashire and the East Midlands.
In Scotland we clearly have a major issue which needs to be tackled urgently as all the councils there are up for election in 2012.
In the South East, South West and East there were a few bright spots (gaining Gravesham and Ipswich, good hauls of seats in Exeter, Luton, Thanet, Forest of Dean, Stroud, Waveney) but also some areas like Dartford where the Tories consolidated their general election gains, and many areas where the organisational weakness of our CLPs meant we fielded too few candidates or were unable to campaign visibly enough to present a credible anti-Tory alternative even though the LDs had left a vacuum.
We can celebrate having seen off the existential threat to Labour's base of the LDs decade-long Northern Strategy. At the general election this will free up activists who had been on the defensive in Liverpool, Hull, Newcastle, Manchester and Sheffield to attack Tory-held marginals. We should keep our foot on the LDs' throat – as further destruction of their councillor base, and with it their funding through levy payments and ability to mobilise their activist base (one Tory has estimated each lost LD councillor takes 10 activists off the street) is possible in both the 2012 and 2013 rounds of local elections.
And we have made more headway in areas where the Tories are our competition than would have seemed possible a year ago, retaking places like Ipswich, Lincoln, North Warwickshire, Telford & Wrekin, Bury and Blackpool.
This is a good start given the electoral abyss we fell into last year, but Ed now needs to focus on crafting a narrative and set of policies that explicitly appeal to Labour/Tory swing voters in the South of England. At the moment these people are content they got what they voted for in the general election. We need to cut through that and construct an offer for the future that they will find attractive. I have no illusions about how difficult that will be.
More from LabourList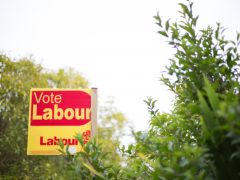 Comment
"It would be me being dishonest if I said we expected to lose," Harrow councillor David Perry tells…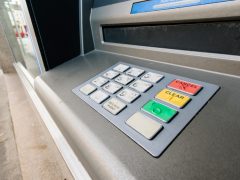 Comment
As bank branches across the country close and shops increasingly turn to contactless payments, the debate over access…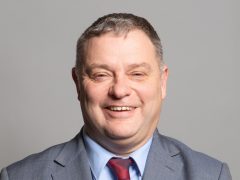 News
Mike Amesbury has quit Keir Starmer's frontbench team, telling the Labour leader that he would be resigning his…