By Carl Rowlands
Jesuit monks, underestimated educators in their own right, have always argued that if you give them the child for seven years, they will give you the man (or woman) afterwards. Wordsworth said that the 'child is the father of the man' – a quote which has become a counter-culture staple, quoted ad infinitum during many exploratory trips into the human psyche.
Despite this, it seems we haven't ever fully accepted such thinking into our cultural values, and neither are these values reflected in our actions as a society. Shirley Williams spent most of the 1970s arguing for improved, properly-funded social services for children; the Labour governments of the 1970s achieved some gains, yet the subsequent political turmoil of the 1980s drowned out her arguments, and the arguments of many involved in the social sciences. These included researchers and academics who, like Professor Robert Winston, could see clear, unrefutable evidence that the years up to seven years old set the framework for future development. After this age, it's almost too late.
The last Labour government partially acknowledged this, with Sure Start being a post- modern, piecemeal approach to the lack of universal pre-school for 3-5 year olds. Yet Sure Start, though it remains a welcome attempt, does not systematically harness one of the main potential advantages of universal pre-school provision: the ability to identify, in every child if necessary, the need for an early intervention of some kind.
If this sounds authoritarian or prescriptive; then surely so does any preventitive health service. Early intervention allows practitioners of child development to address speech impediments and behavioural issues at the earliest, most effective point. It would mean working with parents and guardians to address socialisation issues, insecurity, and behaviour which is dominant or aggressive. The triggers for intervention are light, based on observation by trained childcare workers. There is no stigma attached, and no need for a trip to the GP.
In countries with universal childcare, the intervention programme is often completed by the time the child starts school. Families with young children often do have problems, exacerbated by harsh economic conditions. The role of universal childcare is to mitigate these problems and try to ensure that the development of the child is not affected, that life chances will not be greatly reduced by these conditions. Patterns of destructive and violent behaviour need to be broken at an early stage, or they can re- run endlessly until something serious happens, at an age which means prison.
Unsurprisingly, there is a significant correlation between low crime rates and countries with free, universal childcare, especially evident in the former Eastern Bloc. The question remains for policymakers in the UK: are the costs of universal childcare so much greater than the potential costs 15 years later, of letting problems run unsolved? Scotland's answer has been clear: it has adopted free pre-school for all 3-5 year olds. As with the NHS in the 1940s, private childcare providers have complained, then grudgingly acknowledged the necessity.
If Labour honestly wants to 'crack down' on crime, there is only one place to begin, and half-solutions are not good enough. If Labour can't muster the energy to care
properly for the next generation, to illustrate that its political actions can reflect values based on love, rather than populist expressions of resentment or fear, then we might as well all just throw in the towel. Human beings make enough mistakes, without allowing preventible development issues to become recurring social disasters.
More from LabourList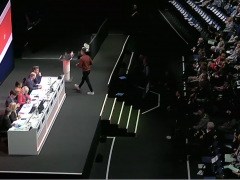 News
Labour passed a number of constitutional amendments, known as rule changes, at its party conference this year. We…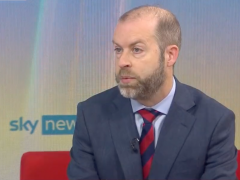 Video
Jonathan Reynolds has denounced the government's economic policy as "unsustainable, dangerous, reckless and a gamble with people's futures"…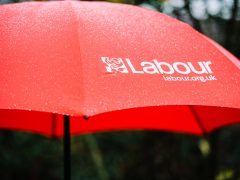 Daily email
YouGov published explosive findings last night. According to the pollster, Labour has a 33-point lead over the Conservatives – which…