By Luke Akehurst / @lukeakehurst
John Denham is an interesting, possibly unique politician in a couple of respects – seen as a Blairite moderniser until 2003, he was one of only three ministers to resign in protest at the Iraq War; he was one of the minority of former cabinet ministers to very vocally back Ed Miliband for leader, and he is a shadow cabinet minister with a knife-edge marginal seat in Hampshire in the heart of the South.
It was because of the latter claim to fame that he spoke at the weekend at a conference in Gillingham organised by Southern Front.
Southern Front is an excellent website, set up and edited by Stuart King, which is seeking to act as a forum for everyone interested in contributing to a Labour recovery in our three weakest regions, the East, South East and South West.
The conference was held, symbolically, in Gillingham, part of the Medway Towns seat of Gillingham & Rainham which was Labour for the entire 1997-2010 period but now has an 8,680 Tory majority. It's good to see that former Gillingham MP Paul Clark hosted it and is one of a number of former MPs who have not walked away bit are playing an active part in rebuilding Labour in the South.
You can read the whole of Denham's speech here. It's well worth a look, whether you are a Southern Labourite looking for inspiration, or someone from redder parts, looking to understand how we can make a comeback in a key electoral battleground.
What's interesting is that Denham makes the argument that Labour has to be ambitious about improving its popularity across the whole of the South in order to gain marginal seats, rather than there being a way of winning the marginals whilst ignoring the broader regional politics:
"Under Ed Miliband's leadership Labour is setting out on the long journey to become a major party of southern England once again. Not just in the constituencies and councils which are most immediately in reach, but way beyond that.
Our aim is much more than winning a few marginal seats; settling for ever and a day to be a modestly performing third party in the South. But to be a major force for change.
Obviously Labour will not win everywhere straight away. But Ed Miliband knows that we won't win even our immediate target seats unless voters across the south believe that Labour wants their support across southern England"
Denham explained how the three political themes that Ed Miliband has been outlining – the problems facing "the squeezed middle", concerns that the next generation will not have the same opportunities as this one, and building stronger communities – all resonate in the South.
As someone who grew up in Kent, has been a party activist in Bristol and a Parliamentary Candidate in Hampshire and Essex, I was particularly pleased to see Denham bust some of the myths and stereotypes about Southern voters:
"Because Labour has historically got less support in the south, even in the good years, a bit of a myth has developed.
That southerners are more selfish, less bothered about their neighbours, more relaxed about excessive bankers bonuses, less concerned about decent public services.
It's not true. We know it's no true because it's our friends and neighbours we are talking about.
And the extensive polling done after the last election by organisations like YouGov shows that Southern voters' attitudes on issues like taxation, the role of government, responsibility and fairness are not markedly different to voters in parts of the country where Labour gets much more support."
We need to get the Labour Party as a whole away from thinking Southern voters are all either Alf Garnett or Hyacinth Bucket and that we can only get their votes by selling-out voters further north.
As Denham points out the South includes areas below constituency size with an underlying strong Labour tradition:
"In Kent it may be a generation or more since anyone went down a mine or worked in a naval dockyard; it may be two generations since the ambitious families of London industrial workers moved to start a new life in the new towns around the capital. But those families, their traditions, their sense that people like us at least sometimes vote Labour has given as bedrock on which to build".
But he then goes on to say that "we are no longer going to let ourselves be limited by the idea that its only those communities where Labour has the values to win. That we can only win where many people say they are working class, not the middle class that most southern voters fell they are. There will be no 'no go areas' for Labour."
The final bit of the speech sets out a series of issues and how Denham thinks they play out in the South:
· "We will acknowledge that mistakes were made in banking regulation. We did come late to developing an active policy to develop the key industries which we enable us to compete in the global economy. But we will give no quarter in saying that this government is making the economy worse than it needs to be"
· "We did stem the huge number of unjustified asylum seekers who were coming into Kent when we came to power, but we did underestimate the scale and impact of Polish migration and were too late to introduce a points based migration system"
· "we must and will be a party that rewards contribution, not worklessness. A party of the grafters."
· "The south east and eastern regions make some of the largest tax contributions to the country as a whole, but have some of the lowest spending per head. We will never forget the importance of making sure that southern taxpayers get a fair deal for their taxes; to be sure that they get the security and services they pay for; that it's not all money going to someone else."
This shows for me that not only does Denham, as he says at the end of the speech, live in the South, he gets the South. His points above about immigration and welfare reform are ones that are made across the UK but are certainly ones I have heard Southern voters make both on the doorstep and when I talk to my family's friends and neighbours. The point about low spending but high tax in the South is one I have heard repeatedly from friends in Kent who feel they didn't get a fair share of the spending under New Labour (a particular gripe in my home town of Canterbury where all the extra NHS spending we did nationally sounded a bit hollow because the local A&E was downgraded under Labour). But I had never heard a Labour politician admit this point until now.
Getting how Southern voters feel is the first step to winning them back. I am greatly heartened by Denham's acute understanding of Southern voters. It's a good start to a long journey back for Labour in a part of the UK that we shouldn't write off if we ever want to win power again.
More from LabourList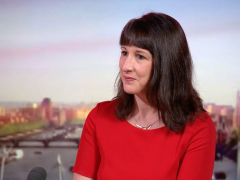 Video
The Andrew Marr Show Shadow Chancellor Rachel Reeves agreed that the government should now implement 'plan B' – i.e.…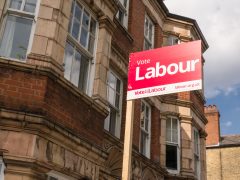 News
LabourList can today reveal Labour's parliamentary candidate selection process for the upcoming Old Bexley and Sidcup by-election. Sources…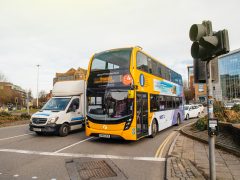 Comment
Who remembers when Boris Johnson bizarrely told the nation how he enjoyed painting model buses? He gushed about…