Over the coming months, Alex Smith and Luke Bozier will be putting together a pamphlet on Labour's relationship with enterprise. This post acts as an introduction to that work:

Despite its faults, capitalism is the single most successful system in history at creating opportunity, freedom, expression and happiness. Enterprise provides livelihoods for billions of people the world over, and has done more to provide dignity and quality of life than any comparable political or social system. This is a notion with which the Labour Party is still too uncomfortable.
If you were to think carefully about our movement's purpose for being, and list the Labour Party's values in 2011, you might come up with a set of predictable, abstract-and ultimately subjective-soundbites for our collective creed: expanding aspiration; reducing poverty; commitment to public services free at the point of provision; equality and justice; solidarity and collectivism; a future fair for all.

Those universal values have made Britain a more equal and a better country. The few occasions during which Labour has been in power since its formation have seen radical improvements in many of these areas: as Tony Blair said 'Labour is the political wing of the British people'. But if we are to continue implementing our values in the 21st century, we need to embrace enterprise more fully, and realise its true potential as a vehicle for creating prosperity for all.
Looking back, it's easy to see why Peter Mandelson's tongue got the better of him when he said he was "intensely relaxed about people getting filthy rich…as long as they pay their taxes". We have at times been too close to big business, during the past two decades in particular. Cash for peerages, 'Hoongate' and other scandals have entrenched the perception that some in the Labour Party are obsessed with their own wealth creation at the expense of social justice.
But that does not mean that we shouldn't be serious about enterprise as we look to the future. As Ed Miliband considers what the Labour Party should stand for under his leadership, and how the party defines its mission in the post-recessionary age, it is vital that he places enterprise at the very core of that thinking, and at the very heart of what our movement represents. Just paying lip service to business is not enough: Miliband must immerse himself in enterprise, and learn to truly understand and value it.
That's not just because job and wealth creation are crucial to a more equitable distribution of power and opportunity, and therefore a fundamental part of the Labour tradition. It's also because the future economy demands it: whether we like it or not, by the time of the 2015 general election the British economy will have been fundamentally rebalanced; the public sector will have shrunk significantly and the private sector boosted.
And as working patterns change, and as the economy becomes yet more focussed on the 'knowledge' sector and digital enterprise, the economy of 2015 will be less of a CV-driven economy, and more of a create-your-own-job economy.
That creates a great challenge for working and middle class young people growing up in Britain today. Jobs will not come easy in the future; nor will they always be secure. Entire business models will come and go, and the business cycle may shorten, rather than lengthen. In this type of economy, those with capital will have a built-in advantage over those without. So if the government is encouraging the right to enterprise it is important it also fulfills its responsibility to provide a robust safety net in such a high-risk environment.
However, the future economy also creates boundless opportunity. Young British entrepreneurs will flourish and succeed. Some will climb high up the social ladder, and create valuable new jobs for people from similar backgrounds. Successful business people will be able to return to their old schools to offer careers advice and support in finding a job. New ideas and new businesses will bring new wealth to the northeast, Scotland, Yorkshire, Wales, the northwest and London. Traditionally Labour regions will experience a new boom of profitability and investment. In 21st century Britain, it will not be possible to argue that business is not at the very core of what it means to be Labour.
If Labour is to better protect and serve those it seeks to represent, and to build a more equal country with fair opportunities and bright prospects for all-if Ed Miliband is to fulfill his 'British Promise' that each generation does better than the last-then we must understand that in this context business is good, not evil, and we must equip young people with the skills they need to survive and thrive within this new reality.
We must encourage and promote social enterprise and we must become the party of small business, and of the small businessmen and women who work so hard at such high personal risk to give others jobs and opportunity.
That means a radical new approach to education, where accounting and budgeting are as valued as traditional mathematics, and where business and marketing are offered as core parts of the national curriculum alongside IT and English.
It means building small enterprise as a third option to school leavers. With so many unemployed graduates, we need to look afresh at the options available to school leavers; giving them the self-confidence, tools, structure and mentorship to create their own small businesses and their own jobs at 18, we will sow the seeds of sustainable growth and lower structural unemployment over the long term.
It means getting more small businesspeople into parliament and local councils, advocating loudly and proudly for their sector.
And it means we must abandon our approach as the party predominantly of the post-war welfare settlement, shackled to the Labour cathedrals of the welfare state and National Health Service, while allowing the Tories to own the enterprise agenda. Those are the tactics of a movement looking backwards, not the strategy of a party ready to govern in the age of the StreetCar, the Arab Spring and iPad.
Indeed, only by unashamedly placing enterprise at the heart of the Labour Party's offer will we become more than the party of the public sector vested interests; more than the party of tax and spend; more than the party of public service backward compatibility.
Alex Smith is former communications adviser to Ed Miliband, and editor of LabourList. He is a director at Future First, and a consultant for Champollion Digital.
Luke Bozier is a former communications adviser to the Labour Party and Tony Blair. He is currently setting up a Silicon Valley-backed cloud software company.
More from LabourList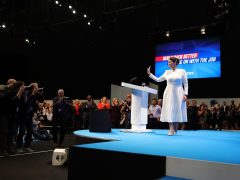 Comment
MPs have returned to parliament this week, and it is expected that they will soon be considering the…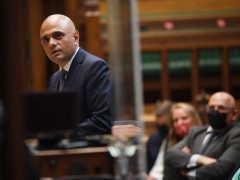 Daily email
Daily new Covid cases could reach 100,000, Sajid Javid has warned. The seven-day average is currently 38,000. "This…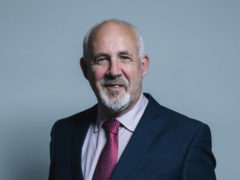 Comment
When you sit down and think about it, there is quite a difference between wealth on the one…