By Rachael Saunders
A national minimum wage that brought a million women out of poverty, increased maternity and paternity provision, tax credits to the purse not the wallet, flexible working, Surestart…our Labour government's achievements for women were amazing. For the next Labour government to do more and go further, we need to redouble our efforts to reflect the communities we seek to serve.
Ed Miliband has repeatedly stated his commitment to the use of All Women Shortlists as the best route we have to achieving equality in parliament. We are calling for the implementation of AWS to be fair and transparent. Labour Party members understand equality, and they value fairness. It is not fair that some regions and nations have had far fewer AWS than others. It is not fair when the criteria for what seats have AWS seems opaque.
Equally, when a local party branch has to leave officer positions at their AGM open because of gender quota rules, it is unfair that council Labour Group executives, council cabinets and the Westminster cabinet rarely come close to 50:50. We welcome Ed Miliband's commitment to achieving a 50:50 shadow cabinet and we will be campaigning for the PLP to enshrine that commitment in its rules. We are supporting Harriet Harman's call for a woman in every Labour leadership team. This should apply to every Labour council, parliament and assembly.
Women are a part of the mainstream in the Labour Party, but whilst women are still underrepresented at every level we need a strong self organised voice too. This means an annual national women's conference, women's officers on regional boards, and a member of regional staff responsible for member training and development and supporting equalities organisation.
The National Policy Forum is set up to generate the ideas that will form the next manifesto, and we agree with all those who have written about the need for our long term policy making process to be more open and transparent. Many members, especially women, we've spoken to joined or became active in the party because they want to play a role now, in defending our NHS, our schools and our criminal justice system from the Tory led onslaught. Thousands of women members who are mothers, teachers, nurses or probation officers are looking to us. The next challenge is for Labour to become a movement again. Labour leadership on defending our services and setting out the alternative must be shaped by our local armies of campaigners and potential recruits.
We set up Lead for Women last summer to make sure that the men and woman standing for leadership of the Labour Party knew that we would not accept another election campaign in which women were invisible. It was inspiring to see the thought and commitment that all the leadership candidates gave when they told us what they would do to lead for women. Since then we have continued our dialogue with women members and trade unionists about what kind of party we want to see, and Ed Miliband has been receptive to our ideas, including meeting with us and making a commitment to work with us and the Labour Women's Network to create a party in which women can lead.
We're making a submission to the Refounding Labour review because now is the time for those commitments to be made real.
More from LabourList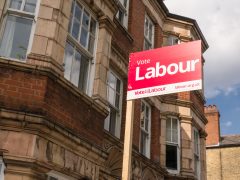 News
LabourList can today reveal Labour's parliamentary candidate selection process for the upcoming Old Bexley and Sidcup by-election. Sources…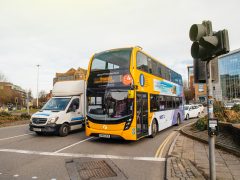 Comment
Who remembers when Boris Johnson bizarrely told the nation how he enjoyed painting model buses? He gushed about…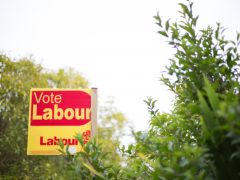 News
Labour has opened applications for the Old Bexley and Sidcup candidate selection after the death of Conservative MP…