Subject: Message from Ed Miliband: Refounding Labour and the Shadow Cabinet
Importance: High
To all Labour MPs
Dear Colleague,
Please find below a message from Ed Miliband, Leader of the Labour Party:
Dear Colleague,
As part of the Refounding Labour process we have received submissions calling for the abolition of Shadow Cabinet elections. I wanted to let you know at the earliest opportunity that in my speech to the National Policy Forum on Saturday I will announce my support for this change.
I am proud of my Shadow Cabinet. But Shadow Cabinet elections represent a legacy of Labour's past in opposition.
Our job must be to hold the government to account and to concentrate on preparing ourselves for the next election. We should not be distracted by internal elections where we spend time speaking to ourselves rather than the country.
The submissions received through Refounding Labour will go to a sub-committee of the NEC on 5 July and to the full NEC on 19 July for a full final report to be presented to Annual Conference in September. Conference delegates will then vote on the Refounding Labour document.
However, I believe it is right that the PLP have their own say on this change rather than waiting for Annual Conference. To achieve this, at the PLP on Monday I will ask Tony Lloyd to organise a debate and decide on a timetable for a vote of the PLP.
This change will very much be part of a package to strengthen the accountability of the Leadership to the PLP.
· It will be recommended to Annual Conference that the rules of the Party are amended to say the Chair of the PLP will be part of the Shadow Cabinet to always be able to reflect the views and concerns of the PLP; and in government to attend Political Cabinets.
· And of course, I will continue to value the role of the Parliamentary Committee in ensuring the backbenches can always hold the Leadership to account. Therefore in any new system we will ensure that members of the Shadow Cabinet regularly appear at the Parliamentary Committee.
We must be a party looking to the future and if we are to be a party of government again, we must act as one even in opposition.
With best wishes,
Ed Miliband
Leader of the Labour Party
More from LabourList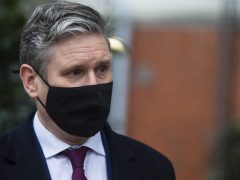 Comment
In 1940, Winston Churchill as Conservative leader of the opposition set out his vision for Britain's place on…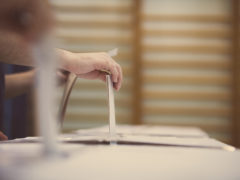 News
Labour for a New Democracy will launch a 'roadshow' series of events to "put beyond doubt" the need…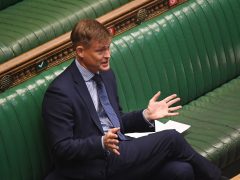 Comment
There were plenty of warnings that Hartlepool would be a struggle if you cared to look for them.…