By Paul Burgin
Some years ago, when 18 Doughty Street was prominent in the online political world, I was a guest in the week following Zara Phillips being awarded Sports Personality of the Year by the BBC. When I mentioned my opinion starting with "I am not a royalist but I am not a Republican.." Iain Dale interjected with the comment that either I was a Royalist or a Republican.
I can see his point. Perhaps I should clarify by stating that I am not a Royalist in that I am not a commemorative mug and tea towel collector, I do not think all of the Royal Family are marvellous people who can do little wrong, I don't follow what they get up to and I couldn't care less what they do in their spare time and who is seeing who.
Whereas I do take an "If it isn't broke, don't fix it.." view and feel that the Queen does a fantastic job, as do some of her family – that includes Prince Philip who has just turned 90.
Why? Prince Philip that arrogant individual who doesn't suffer fools gladly, who lacks empathy, whose sense of humour is at best outdated and at worst offensive? Yes him.
There is much about the Duke of Edinburgh Labour activists should admire. For a start he came from a broken family and worked hard to make the achievements that he did. He didn't wallow or fall into self pity, he did his duty. This is someone who was humiliated a number of times as a young man for not being British, so he has had his share of being on the receiving end of racism. He has also worked hard for his adopted country and brought something back including the Duke of Edinburgh's Award Scheme which has helped change the lives of many young people for the better and helped give them something constructive to do in their lives.
Far from lacking empathy, if you read about how he was with family members following the murder of Lord Mountbatten and the tragic death of Princess Diana, then you see someone who was hardly cold, unfeeling, and aloof. Yes, he makes bad jokes, but sometimes it is his way of trying to break the ice with people nervous about meeting royalty. If misguided and wrong at times.
I am not condoning his faults or his mistakes, but equally when judging someone we should be aware of that persons virtues and I think the Duke of Edinburgh's are ones to be applauded, so I have no hesitation in wishing him a happy birthday and hoping he will continue to work hard for this country.
More from LabourList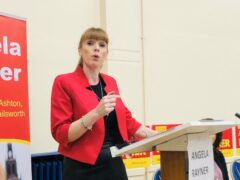 Comment
Our party was formed by organised workers who wanted political power to match their industrial might. Organising is…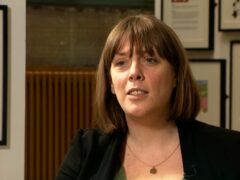 News
Ridge on Sunday Ridge interviewed leadership candidate Jess Phillips, who talked about Labour's election defeat, her candidacy for…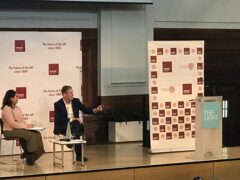 News
Labour Party members have been left uncertain over leadership candidate Keir Starmer's stance on The Sun newspaper after…