By Luciana Berger MP
When I came into Parliament last year, it didn't take long before I found too much of my time was spent being taken for coffee by aspiring members of the Shadow Cabinet.
Of course I was interested in what colleagues had to say, but when you think about the number of shadow cabinet candidates and multiply it by the number of Labour MPs, that was a lot of coffee being drunk.
You wouldn't have guessed that we had just lost an election.
I know I wasn't the only one who was frustrated by a Shadow Cabinet process which forces Labour MPs to spend time competing against each other, rather than fighting a government whose policies are doing so much to damage our country.
We are fortunate to have a PLP that is packed full of talent- enough to fill the seats around the shadow cabinet table many times over. A party leader needs to be able to mould and shape that talent as they see fit in order to create a strong team from top to bottom.
That's why I think Ed Miliband is right to want to end shadow cabinet elections. Going through the long drawn out process left me in no doubt that these elections belong in the past.
Everyone knows that we have to work hard to win back the trust of the country, and all of us are determined to make sure that the next Government is a Labour one.
People up and down the country deserve our full attention. We should be expending all of our energy being an effective opposition and listening to the public. So I welcome this proposal and the fact that we are getting rid of a relic from the past and moving to a future where we look outwards, not inwards.
You only had to read MPs, councillors and party members' reactions on Twitter yesterday, to see that most colleagues agree that winning back the trust of the country is a task not made any easier by encouraging the Shadow Cabinet to take a coffee-break every two years.
Luciana Berger is Labour & Co-operative MP for Liverpool Wavertree
More from LabourList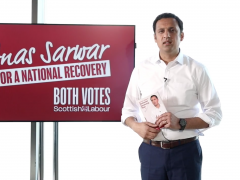 News
Scottish Labour leader Anas Sarwar has warned the 'Progressive Britain' conference today that his party's performance on May…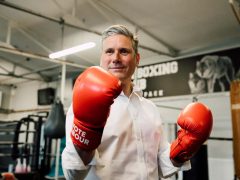 News
Keir Starmer has declared that Labour must "change our party to change Britain" and made the case that…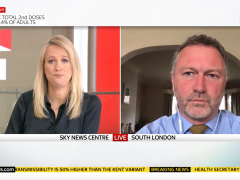 Video
Sophy Ridge on Sunday Shadow Communities and Local Government Secretary Steve Reed backed the easing of Covid restrictions…