By Rachael Saunders, with Melanie Ward and Claire Reynolds
The conviction rate for rape is criminally low, persistently around 6%. There are many reasons that a woman may not report a rape at all. She will have heard stories about women's characters being rubbished in court as juries are told that she deserved it, that she was wearing a short skirt, that she'd had too much to drink, that she'd had more than one partner in the past, that her word was not to be trusted. She might not want to tell her family what happened to her. She might be embarrassed, ashamed, blaming herself. Even where a woman has reported rape, the police have investigated and chosen to pass it on to the Crown Prosecution Service, a small proportion actually lead to charges. Crown Prosecution Service figures show that last year the police handed 7,683 rape cases to the CPS, but only 2,798 were charged. Nearly 5,000 people not charged. In 2000-10 the proportion of rape cases charged was 36.4%, compared to 61% of overall violence against women cases.
Ed Miliband is committed to improving those figures. His support for maintaining Labour's DNA database which would keep the DNA of those 5,000 people on file for six years is backed up by the most senior police officer in the country for forensics, Chris Sims. Chris Sims has said that 1,000 cases a year will go unsolved because of the Conservative-led government's changes to the DNA database. Those 1,000 convictions are vital. Critics have said Labour needs to be clearer on where it now stands on justice issues. Today Ed was clear and consistent. We stand for vigilance and we stand up for all victims, even those whose voices too often go unheard.
Nobody should be surprised that Ed Miliband believes the DNA database is important. A year ago, in his response to the first Lead for Women letter, Ed Miliband said he would "support the continued existence of the DNA database, which has helped to bring so many rapists to justice." His support for the DNA database was a public plank of his leadership campaign.
When a group of Labour Party women set up Lead for Women a year ago, the first question in our letter was as below:
"Will you speak out on issues that affect women (from domestic abuse, to the rape conviction rate, to childcare and family issues, to poisonous media coverage of women in politics), ensure they are a genuine priority for the party, and not leave them solely for women politicians to respond to?"
We've seen the injustice of rape conviction rates go from a feminist campaign on the fringes of mainstream politics, to one of the many issues important to women championed by Labour women MPs, including the excellent shadow Home Secretary Yvette Cooper. Now, crucially, it is championed by our party leader.
When Ed Miliband chose to skewer David Cameron today at PMQs on rape conviction rates and the DNA database he demonstrated that we now have a Labour leader who is both tough on crime and serious about leading for women.
More from LabourList
Video
The Andrew Marr Show Shadow Chancellor Rachel Reeves agreed that the government should now implement 'plan B' – i.e.…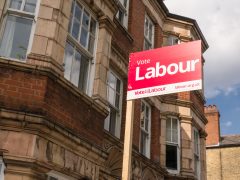 News
LabourList can today reveal Labour's parliamentary candidate selection process for the upcoming Old Bexley and Sidcup by-election. Sources…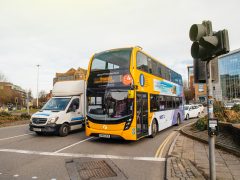 Comment
Who remembers when Boris Johnson bizarrely told the nation how he enjoyed painting model buses? He gushed about…