By Luke Akehurst / @lukeakehurst
For the geekier Labour watchers amongst you, the nominations have closed on a number of internal Labour elections that take place at Annual Conference:
NEC
Division I – Trade Unions
13 candidates nominated for 12 places (at least 6 must be women):
Rebecca Peterson ASLEF
Susan Lewis COMMUNITY
Andy Kerr CWU – incumbent
Mary Turner GMB – incumbent
Andy Worth GMB – incumbent
Harriet Yeo TSSA – incumbent
Jim Kennedy UCATT – incumbent
Keith Birch UNISON – incumbent
Wendy Nichols UNISON
Jennie Formby UNITE
Rachael Maskell UNITE – incumbent
Martin Mayer UNITE
Paddy Lillis USDAW – incumbent
I would expect this to boil down into a contest between ASLEF which is more leftwing but smaller and the larger but more moderate Community for the final slot of the 12.
Incumbent members Norma Stephenson (UNISON and current NEC Chair), Cath Speight (UNITE and current Chair of Organisation Committee) and Chris Weldon (UNITE) are not restanding so this represents a loss of quite a few very experienced members of the TU section of the NEC.
Division II – Socialist Societies
1 seat – uncontested
Connor McGinn – Labour Party Irish Society
Connor replaces Simon Wright of LGBT Labour.
NATIONAL CONSTITUTIONAL COMMITTEE
The NCC deals with disciplinary matters.
DIVISION I – TRADE UNIONS
Two elected uncontested
Richard Ascough GMB
Lee Vasey UNITE
DIVISION III – CLPS
Two seats
Rose Burley (incumbent) elected uncontested
Second seat is between:
Kevin Hepworth (incumbent) – 25 nominations
Mark James (Grassroots Alliance supported) – 39 nominations
John Wiseman (Further to the left than the Grassroots Alliance) – 17 nominations
Conference Arrangements Committee – CLP Section
Two to be elected – at least one woman
Sue Anderson – 1 nomination
Presley Antoine – 1 nomination
Michael Clarke – 1 nomination
Catherine Donovan – 47 nominations (Grassroots Alliance supported)
Ann Groves – 1 nomination
Robert Gunn – 1 nomination
Gary Heather – 40 nominations (Grassroots Alliance supported)
Seema Malhotra – 82 nominations
Martin Phillips – 28 nominations
Rachel Reeves MP – 34 nominations
John Wiseman – 6 nominations
This blog was first posted at Luke Akehurst's blog.
More from LabourList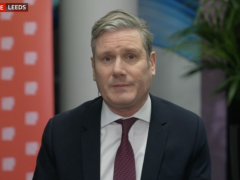 Video
Keir Starmer has said that NHS workers find the claims made by Matt Hancock in an excerpt of…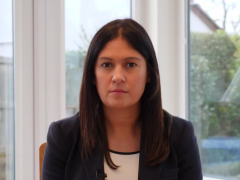 News
Lisa Nandy has described the House of Lords as "unelected and unaccountable to the public" and argued that…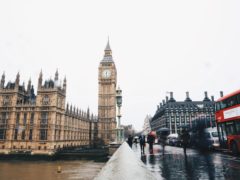 Daily email
Keir Starmer will unveil a report on constitutional reform this morning. Commissioned in 2020 and led by former Prime Minister Gordon Brown,…