By Luke Akehurst / @lukeakehurst
I read Mark Ferguson's post about Ed Miliband's stance on last week's public sector strikes and the Labourlist readers' poll that it referred to with disappointment.
Having thought that the party gets how it needs to behave to re-win power, this reaction leaves me in some doubt about whether it does.
If, as the poll says "69% of respondents thought that Ed Miliband was wrong to oppose last week's public sector strikes", then the kind of party members who read LabourList need to buck their ideas up if they ever want to see a Labour Prime Minister again.
And we also need to remember that it isn't the readers of Labourlist and their attitude to Ed's stance on public sector strikes that will decide the next general election, it's readers of the Sun and the Daily Mail. YouGov found the public more evenly split:
"40% of people said they supported teachers going on strike last week, with 49% of people were opposed …. There was less support for the other workers who went on strike on Thursday though – only 35-36% supported strikes by immigration, job centre and court staff, with 52% opposed."
As Andrew Rawnsley said in the Observer:
"The political sweet spot for Labour is to be seen as the voice of moderation which urges negotiation and compromise. This is the ground that Ed Miliband seeks to occupy by disassociating himself from the strikes while at the same time blaming the government for being "reckless and provocative"…The merit of Mr Miliband's argument is that it is essentially correct and puts him where most of the public are. Opinion polling currently suggests that there is a voter consensus that the unions have a case, but that they are wrong to strike while negotiations are continuing – precisely the position of the Labour leader."
I am proud to be a trade unionist and have been one for 18 years. I support the union link passionately. One of the reasons I campaigned for Ed and not his brother was that I thought he would better safeguard the union link. And Ed's stance on these strikes was not about the union link.
Labour's affiliated unions were not out on strike. Their leaders view the PCS' General Secretary Mark Serwotka as a pain-in-the-neck rent-a-quote who is interested in grandiose and futile political gestures, not negotiating the best deal for his members.
None of the unions on strike last Thursday had any formal political connection or affiliation to the Labour Party. We are not obliged to show blind solidarity to people who choose not to affiliate to us, any more than they are obliged to show us any electoral or political solidarity. And they don't. PCS' national executive is dominated by a faction called Left Unity, itself dominated by the Socialist Party (formerly Militant). Serwotka started out in the Trotskyist Socialist Organiser group and has since supported Socialist Alliance and Respect candidates. PCS is led by Labour's enemies, not our friends.
Some activists in the teachers' unions aren't much better. I have an instinctive dislike of being asked to show solidarity to the NUT when its SWP members thought it was OK to trap a blind Labour Shadow Education Secretary in a room screaming at him for thirty minutes because he condemned strikes.
Even if it was our affiliated unions that were going on strike, Ed Miliband is no more under an obligation to support every strike called by them than their General Secretaries are to obey Ed's instructions on the matter. He has a right to make a tactical judgement about whether a strike will help change the government's mind, and a political one about whether a strike will help Labour win the next general election.
In leading the anti-cuts movement Labour needs to keep focussed on what the public care most about – cuts to services. The public sector unions have an obligation to their members to try to stop cuts to pay, terms and conditions, including pensions. Their cause is a just one and that's why Ed backed the cause. But the specific interests of the public sector workforce, as opposed to public service users, can't be put at the front of our Labour campaign on the cuts because by definition it only affects a proportion of the electorate whereas cuts to services affects everyone.
If you seek as a politician to take power, you are running to become an employer. Labour PMs end up opposing civil service strikes, Ken Livingstone had to oppose RMT tube strikes, every Labour councillor where we control a council ends up opposing things the town hall trade unions want. You will not be taken seriously as a potential employer of public servants if you have a blanket policy of supporting all public sector industrial action while you are in opposition.
Mark's post ends by saying he wants Ed to make Labour a movement, not just a party. I am more concerned that Ed should make Labour a party that is serious about governing, and taken seriously as a potential party of government. In that regard Ed put down an important marker last week: we back public sector workers' cause, but because we aspire to govern on behalf of the people who use public services – the mums and dads who had to lose a day's pay to look after their kids when the strike shut their school, their employers who had to lose a day's productivity – as well as those who provide the services – we cannot and did not support the tactic of strike action.
More from LabourList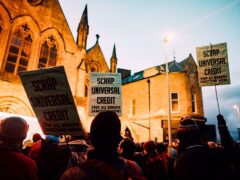 News
Labour has backed a campaign by over 50 organisations calling for Covid Universal Credit increases to be kept…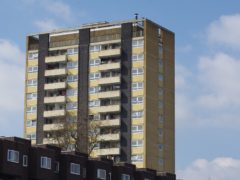 News
Labour has called on Tory MPs to vote down government reforms to the planning system as the changes…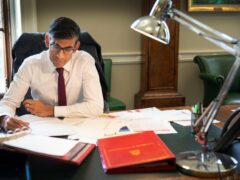 News
The Labour Party's Anneliese Dodds has highlighted seven ways in which the winter economic plan put forward by…