By Adam McNicholas
On BBC Newsnight last week, former Editor of The Sun Kelvin MacKenzie argued that we should not seek to understand the actions of the rioters and looters. Many people across the country shared his sentiment. People are angry and they want justice.
Whilst the judicial system processes those who stand accused, yesterday Ed Miliband presented his response on what actions are needed to address the underlying social problems that recent events have exposed.
Ed Miliband, rightly in my view, refused to be drawn on linking this Government's programme directly with the events of the last week, arguing that no one government can be held responsible. He called for a national conversation to investigate the riots in an effort for politicians and society to better to come to terms with why and how we have found ourselves in this mess.
Whilst events unfolded, condemnation was the order of the day. Seeking to understand, not to excuse- a line Ed used in the commons last week and again yesterday in a speech at his former school Haverstock in North London- must now become the priority, as the courts take care of accused.
We have seen the government attempting to cease the initiative. On the one hand a sprinkling of sound bites about the supposed excessive culture of human rights and the apparent overbearing health and safety practices which have, according to the Prime Minister, given rise to Britain's 'broken society'. Appeasement of the Tory Right that lacks any real validity or demonstrates even superficial analysis of what has happened.
On the other hand, a number of short term, knee jerk policy reactions that fail to offer sufficient scope or vision for addressing the problems in Britain that last week's riots have exposed. We have heard from the communities secretary a proposal agree that the families of those involved in the looting should be evicted from their council houses. The courts must be left to punish the individuals who choose to commit their acts. Guilt by association must not become the policy response. Blaming single parent households, a line trumpeted by right wing columnists and commentators, is also an inadequate explanation of the reality we are faced with.
Only through understanding where we are as a nation can we begin to inform policy responses that avoid what Ed called 'bad solutions'. The government claims to have the answers, but I am yet to be convinced that it knows what the real questions are. If, as we expect, the government does not heed to Ed's calls for a public inquiry, then he is right to launch the conversation.
Last week's event made it clear that the social contract in Britain has been compromised. A minority, powerful and destructive yet still a minority, demonstrated a complete disregard for the responsibilities it holds in our society. Greed and criminality are of course factors yet such behaviours are the manifestation a deeper flaw in the social fabric of Britain.
Whilst politics is fed by a daily news cycle that refuses let up, there is scarce time in which to step back and reflect on where we are as a society, what measures we should hold ourselves to and how we can seek to achieve them. It is a tragic reflection on Britain today that it has taken this wave of death and destruction in order for politicians, the media and society at large to realise the extent to which this national conversation is long overdue.
More from LabourList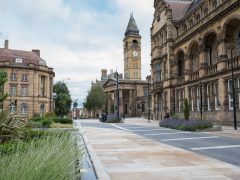 Comment
Labour won a historic by-election in Wakefield, our first such victory since winning Corby in 2012. This success…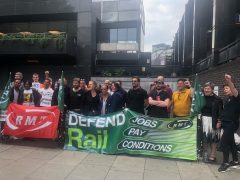 Comment
The general secretary of the RMT has, within the space of a week, become a television hero. It…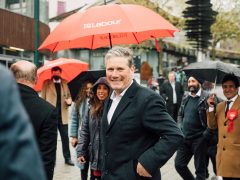 Daily email
"They know they are out of ideas and they are out of touch – and if they had…