By Luke Bozier / @lukebozier
The Tea Party, which is loosely associated with the Republicans in the United States, gets a lot of flak in the media. Much of that flak is deserved; the tactics the group and many of its representatives use to achieve their political goals are nothing short of political thuggery. But the movement is clear about what it believes: fiscal responsibility and a return to the basic values upon which the United States was founded.
But America isn't the only Western nation burdened with huge debts and ever-widening gaps between the income states receive and the money they spend (ie a deficit). The United Kingdom too, is creaking under the weight of its fiscal mess. The coalition enacted cuts soon after they took office in May 2010 – the majority of our own deficit is scheduled to have been reduced by the next election in 2015. But total government annual borrowing is still over £100bn, and our total national debt is over £1,100,000,000,000 (that's £1.1trillion!).
Labour says the reason it created this fiscal mess was to save the country from a collapse of the banking system. But let's get real – the reason there's a deficit is because tax income didn't cover the high public spending before the credit crunch/banking crash. Had the Labour government had a spending review mid 2000s, and reduced public spending, the deficit today would have been smaller. We must begin to admit that we were fiscally irresponsible for years, in order to gain the trust of the public again, at least on the economy.
Not only is it important in order to win elections – fiscal responsibility is the right thing to do. I know some people hate the analogy between a household budget and the national finances, but there is a relevant comparison. As with a company. If you laden yourself with too much debt, you end up spending the money you do earn on interest payments over a long period of time, and you end up in a vicious cycle which goes on and on, thus reducing your real economic power. If we are serious about building a prosperous Britain of the future, we need to realise as a party that economic responsibility is vital to that prosperous future.
We should be looking at policies that include legal limits on deficits, national debt ceilings and links between the deficit limit and the employment rate (enabling governments to borrow more as unemployment goes up but forcing borrowing to be reduced as unemployment goes down). We should be thinking about how we can go from a deficit of 10.2% of GDP in 2010 to a budget surplus in 2020. It's a shame Ed didn't include a single book on boosting growth or economic responsibility in his summer holiday reading list.
It's clear we can't leave this job to the shadow chancellor – he's made hardly any effort (nor has Ed Miliband for that matter) to take responsibility for the economic mess we're in, or to develop the policies required to re-gain fiscal credibility. We need a more vocal group of 'fiscal realists' within the Labour Party, pushing forward the view I've outlined above more forcefully. In a way, we need our own kind of Tea Party.
There are without doubt Labour MPs and activists who also believe that fiscal responsibility isn't just the territory of the right wing of British politics – we must work together in order to remind the party to take the reduction of debt, deficits and taxes more seriously, and to commit to a future of a 'smart' state rather than a large one, and to constitutional measures to force future governments to live within their means. It will be good for us politically, and good for the country's economic future. I don't care which warm beverage it's named after, but it would make an important contribution to the debate our party is currently going through.
More from LabourList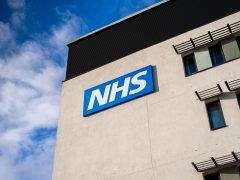 News
The GMB and the Royal College of Nursing have called off planned strike action in Wales following a…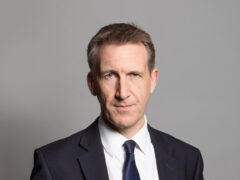 News
Dan Jarvis' bill on extending job protections for pregnant women and new parents has passed its third reading,…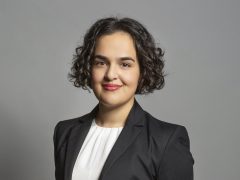 Comment
"Children are literally being picked up from outside the building, disappearing and not being found. They're being taken…