The first priority must be to restore calm and peace to Tottenham. This is vital for the safety and wellbeing of all Londoners.
As Tottenham's Labour MP David Lammy has also said, justice can only follow a thorough investigation of the facts, but to understand those facts, we must have calm.
People have had their homes and businesses damaged and destroyed – there can be no justification for that.
While the first priority is to restore peace, to ensure the safety of everyone now and in the future it is also necessary to have a serious discussion about why this has happened.
I am concerned that there is growing social dislocation in London and a threat that the police will be forced into escalating conflict with some London communities. We do not want to go back to the 1980s.
The economic stagnation and cuts being imposed by the Tory government inevitably create social division. As when Margaret Thatcher imposed such policies during her recessions this creates the threat of people losing control, acting in completely unacceptable ways that threaten everyone, and culminating in events of the type we saw in Tottenham.
Tories will issue knee-jerk statements demanding support for the police but they are actually cutting the police. That amounts to pure hypocrisy.
The events in Tottenham show the need for the Tory Mayor Boris Johnson to cease seeing the job as one centring on trivial self-publicity and instead get a grip of the serious problems facing London. Boris Johnson's policies of undermining community policing are particularly dangerous to Londoners under the conditions of the unnecessarily deep recession being imposed by the Tory-led government. In a period of cuts and unemployment it would be extreme folly to continue to erode the neighbourhood policing teams that put the Met into direct daily contact with communities and ensure a closer understanding between local people and the Met. The plan to force hundreds of sergeants in local police teams to reapply for their own jobs must be abandoned.
Similarly at a time when we have seen the return of civil disorder it makes no sense to overstretch the police and make it harder for them to work, as the police cuts of Theresa May and Boris Johnson are doing. These Conservative cuts in police numbers must be halted.
More from LabourList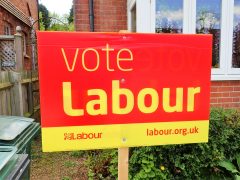 Comment
Rishi Sunak announcing a windfall tax on oil and gas firms this week is a clear vindication for…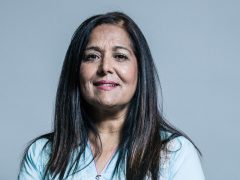 Comment
Boris Johnson's Conservative Party won a mandate to 'level up' the UK at the 2019 general election. The…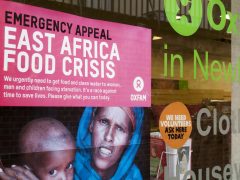 Comment
Someone in East Africa dies of hunger every 48 seconds. This is the result of the imperfect storm…