By Andy Burnham MP / @andyburnhammp
These GCSE results reflect well on the young people of England, our teachers and our schools.
Exams are not getting easier; young people are working harder than ever before, supported by what Ofsted has described as the best generation of teachers that the country has seen.
Ministers must not undermine the achievements of young people by focusing only on their approved list of English Baccalaureate subjects. These results show young people are making sensible choices to prepare them for the modern world, with big increases the sciences, religious studies and economics.
Ministers should listen to the Education Select Committee and introduce more flexibility and choice into the English Baccalaureate. Otherwise, they risk restricting student choice and penalising young people whose strengths and interest lies in the arts, music, ICT, engineering, business and economics.
The drop in modern foreign languages is a concern. But the answer is not to force GCSE take-up through the Ebac. It is to improve language teaching in primary schools and introduce all children to languages at an early age.
For the young people who have worked so hard to get these results, they need help and support to succeed in what is a more competitive and challenging world.
But, instead of being rewarded, young people are being kicked in the teeth by the Tory-led Government which is stripping away the support they need to get on in life.
David Cameron personally promised to keep the Education Maintenance Allowance before the last election. His failure to keep that promise means thousands of young people will today be agonising over whether they can afford to continue in education or training.
EMA helps even up the playing field for young people who face the biggest challenges to get on in life. No EMA means some will have to stay local rather than being able to travel to the best colleges. It means some won't be able to buy the books or equipment they need to support their studies, and will find it harder to fulfil their potential.
To add insult to injury, the Government is also taking away the advice and guidance young people need to make sense of a competitive world. It defies belief that Ministers are allowing England's careers service to melt away when youth unemployment is reaching record levels.
It is time for the Government to think again and start supporting young people. Their policies are making it much harder for the next generation to get on in life, particularly those without money or who can't rely on family connections to open doors for them.
Abandoning Britain's youth to the dole doesn't save money – it wastes their talent and wastes money, making it harder to get the deficit down.
More from LabourList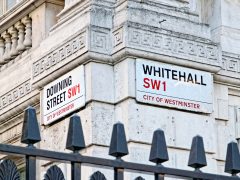 Comment
New governments need to make a splash, to make changes, to make their mark. The first 100 days…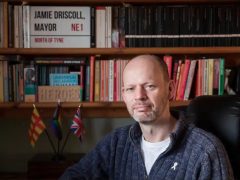 News
The Labour mayor for the North of Tyne region Jamie Driscoll has been blocked by the party from…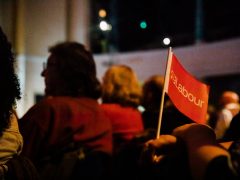 News
Labour Party membership has fallen by almost 170,000 since 2018 and by approximately 19,000 since last summer, despite…