By Claudia Beamish, Labour Co-operative MSP
Renewable energy is a critical resource for our energy and environmental security and the Scottish Labour Party is committed to Scotland's green energy future. I would advocate an approach to renewables that recognises the role of community and especially the value that can be brought by co-operative ownership. Unfortunately, the role of community in renewable energy has not yet been developed by the Holyrood government.
Scotland has great potential to produce electricity using renewable energy and to become a net exporter in this industry. The natural resource base for renewable energy in Scotland is remarkable in the standards of Europe and even globally. With oil and gas becoming more and more scarce it is necessary for Scotland to utilise this possibility.
However, the Scottish National Party seems keen on handing these profitable resources into the hands of big companies and ignoring the communities the resources comes from. The SNP seem to forget all existence of co- operatives.
In the Scandinavian countries there is a big culture of community owned wind farms and co-operatives. It was through this model that the leading experts in community owned renewable energy, Energy4all, was formed.
Energy4all agrees that the best way to promote renewable energy is through co-operative models. They work with local groups and landowners in order to develop small to medium size projects completely owned by the community. Since 2002, over 7000 members have joined the community based energy projects promoted by Energy4all, ranging across Scotland.
In addition, Energy4all promotes education and awareness of renewable energy in local communities. In turn this maximises financial return from local resources and gets the community interested in environmental problems.
The Co-operative Group has always been a big supporter of Energy4all. When I heard about funding cuts to community projects such as Energy4all this caused great concern. Most co-operative models are now not eligible for the Scottish government's Green Equality Fund, which provided loans for community based renewable energy projects. This means that most communities can only become involved in smaller scale projects, rather than the large scale projects that were available before.
I strongly believe that community based renewable energy projects, such as the ones Energy4All promotes, have a significant role to play in the way forward in the renewable energy sector.
This also chimes well with wider work of the Co-operative Party on green energy issues. The Party has developed and promoted a new model of consumer energy co-operatives, in which people band together to buy energy wholesale from producers. This guarantees lower energy prices for consumers in a time of rising utility bills and, if combined with producer energy co-operatives, could lead a collective green energy future.
Co-operatives offer a real opportunity for the development of renewable energy in Scotland. The Co-operative Party and movement continue to offer sustainable solutions for Scotland and the UK.
More from LabourList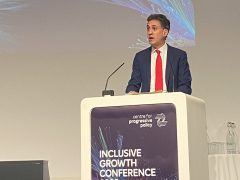 Daily email
With the Tories doubling down on anti-green attacks, Ed Miliband gave Labour's 'green jobs and lower bills' messaging…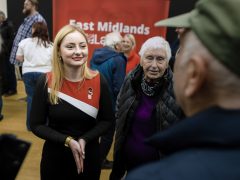 Comment
I was on day four of my honeymoon in Suffolk when I got the call to say Peter…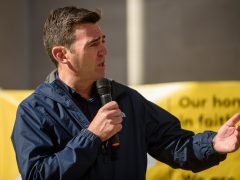 News
Andy Burnham has said "there is an argument for a basic income" and proposed overhauling inheritance tax to…