With a huge turnout expected on Wednesday as part of industrial action over pensions one overlooked aspect is the amount public sector employers will save through wages. So far opinion polls show there is substantial sympathy for those going on strike with a ComRes survey showing 61% believe the strike is justified. There is already a concerted effort from the Government to turn different groups of people on each other. We can deflect that and go further in winning support by supporting traditional industrial action with a twist.
Trade unions and the council in Newcastle are leading the way with an innovative plan that is capturing wide-ranging support and imagination. A week ago local trade unionists suggested to the ruling Labour group in Newcastle that the money saved from strike action should be spent on making a real difference with local community organisations. To his great credit Council Leader Nick Forbes took forward the plan and has committed to ensuring the entire windfall goes directly towards its Newcastle Fund which helps grassroots groups tackle poverty, reduce worklessness and improve areas in some of the most deprived parts of the city. Depending on turnout this could mean up to a £100,000 extra going to hardpressed local charities and projects at a time when so many are facing closure due to cuts.
Since it was announced yesterday there has been huge national and local support. Kevin Curley, NAVCA Chief Executive wrote;
"It would have been very easy for Newcastle City Council to quietly pocket the savings from the strike. The fact that they followed the advice of their unions and put that money into local voluntary organisations shows real leadership and a genuine concern for the people who are suffering most from the public spending cuts."
Within the North East the Chief Executive of VONNE, the regional voluntary sector umbrella organisation said:
"The speed and scale of public sector spending cuts are having a devastating impact on the lives of vulnerable people in communities and it is clear that the trade union movement is taking a stand on behalf of all those affected. As well as being a fine gesture of goodwill it will bring about much needed resources for voluntary organisations that are committed to tackle poverty and help make a difference."
Now the TUC has come on board. General Secretary Brendan Barber is urging all public service employers to follow Newcastle's lead and do something similar in their area saying:
"The North East has been one of the regions worst affected by the Government's austerity measures and it is testament to the renowned compassion and solidarity of the region that this idea has emerged here. This pioneering initiative demonstrates empathy and vision from the council's leadership and workforce. Other public services employers up and down the country should now consider following their example and direct savings from next week's strike to help those hit hardest by the government's policies."
The idea has a chance to capture the imagination, demonstrate the commitment and creativity of trade unionists and Labour councils and forge new alliances. This Newcastle idea is a way of ensuring that there is real community benefit from Wednesday's strike. At the same time it enables public sector workers who are rightly resisting the plans of the Tory-led government to know their day's lost wages will at least make a real difference.
Collectively it would be worth millions and millions. There is no reason why all services could not consider this. I'd urge every Labour group picked up the phone to unions and commit to doing something similar straight away. It could make a real difference. Where we are in opposition let us demand the local councils follow suit. We can show the country that we are against this unjust tax on public sector workers and are also doing everything possible to help those with the least. Action now could make a huge difference. Let's do it.
Neil Foster is a Labour activist and campaigner within the trade union movement.
More from LabourList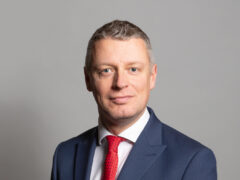 Comment
Labour is the party of housing. A decent, affordable home for all runs in our DNA. We know…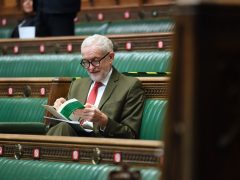 Daily email
The national executive committee yesterday voted to block Jeremy Corbyn from standing as a Labour candidate in the next general…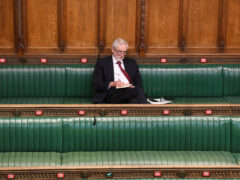 Comment
I sat next to Alan Johnson in the TV studio on election night in 2019 when he delivered…