Contrary to the Jessie J's lyrics in Price Tag, it's all about the money, money, money.
That's what the latest useful polling commissioned by Tory mega-donor Lord Ashcroft tells us.
This is the most recent in a series of pieces of research Ashcroft has paid for as private efforts to inform the Tories' electoral strategy.
However, because the target group of voters the Tories need to win over to win a majority next time is part of the tranche of voters Labour needs to win a majority, the findings have almost as many lessons for us as them.
It also helps that Ashcroft takes quite a rigorous, professional approach to analysing the polling, rather than just making the numbers fit his prejudices.
You can read the whole report here:
These are the bits I found most interesting:
"Most people's main guide to the economy is their own experience, not what they hear on the news. Rising prices relative to static incomes is their biggest concern: in our poll three quarters mentioned prices as one of their top three concerns, and petrol, energy and food prices were mentioned spontaneously in every group. This was followed by worries about finding or keeping a job. But nearly two thirds of those aged 65 or over were concerned about low interest rates for savings – bigger even than the proportion of 18-24 year-olds worried about finding work."
"A widespread feeling remains that many of those living on out-of-work benefits have chosen to do so, and in some cases live more comfortably than others who work at low-paid jobs. On the same theme, there is continued anger and confusion about the scale of bonuses paid by banks bailed out by the taxpayer, and their apparently continued reluctance to lend to smaller businesses at anything like a reasonable rate of interest."
"Most people say they have been affected by "the cuts" in some way, because anything that erodes their standard of living (stagnant private sector wages, higher food prices, trouble getting a loan) is regarded as a "cut". And as far as public spending is concerned, the cuts are everywhere. Few believe that the overall NHS budget is being protected, and even if it is this is irrelevant if people have seen changes to their own local services which look to them like cuts."
"Consequently people often echo the Labour complaint that the cuts are going too far and too fast. But on the question of government spending, they also know that the inevitable corollary of cutting less and more slowly is that Britain will be borrowing more for longer. Intuitively, then, many or even most people do accept, however reluctantly, that the coalition is right on this central question. Very few thought the economy would be in a better position today had Labour won the election – in fact, they were more likely to think it would be worse."
"The other prominent part of the coalition's argument – that we inherited this mess from Labour – is wearing thin. In our poll only 40% named the last government as being among the top culprits for the economic situation, behind British banks and only just ahead of "people who borrowed more than they could afford". In the groups Labour were chastised for failing to see the crisis coming and make provision, as well as for spending more than Britain could afford. But even those who felt this said they were fed up with hearing it from the government."
Given the above, the economic themes articulated by Ed Miliband in his recent speeches make a lot of sense: avoiding any suggestion of increasing public spending but instead talking about changing the economic rules to make the system work for the hard-working majority and ensuring we don't have another financial crisis; criticising top pay abuses and excessive energy company profits as well as benefit fraud; speaking up for the "squeezed middle" who are hit by stagnant pay and rising prices.
This report says to me that as a party we need to be campaigning as hard on prices and pay as on cuts.
I'd urge everyone involved in campaigning for Labour between now and the May elections to read this report's findings before they do, so that the messages and themes we articulate in writing and when speaking to voters address their economic concerns.
More from LabourList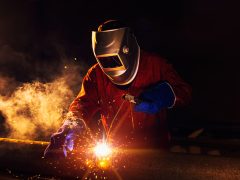 News
The UK government is failing to keep up with its European counterparts in efforts to decarbonise the steel…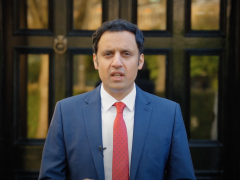 News
Anas Sarwar has called for emergency legislation to be put forward in the Scottish parliament in response to…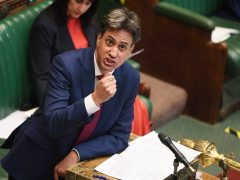 News
Ed Miliband has accused the Conservative leadership candidates of "infighting" and being "more focused on playing politics" than…