It was fantastic to see over 150 young people attending the London Young Labour annual general meeting a couple of weeks ago. The turn out and the enthusiasm in the room demonstrated the appetite for progressive change in London.
In six months, London will go to the polls.
Voters will decide who will run London for the next four years.
We all know the cost of a Tory Mayor. Despite Boris Johnson's best efforts to distance himself from the Tory brand, his policies and outlook are Tory to the core. Huge increases in transport costs, cuts to police numbers and a complete lack of perspective form a man who described his salary of more than £200,000 as 'chicken feed'.
However, this message hasn't penetrated with many voters. We, as Labour activists, need to get the message out to voters that beyond the buffoonery, the Tory Mayor holds one of the most powerful public offices in the UK. And he is failing our generation of Londoners.
Ken has pledged to reduce transport fares, saving people over £800 over the four year term. He knows Londoners and he is in touch with the concerns and aspirations of the majority of people who are seeing their living standards squeezed and opportunities taken away.
Over the next six months, London Young Labour will be working with the Ken Livingstone for Mayor Campaign team, Labour Students, trade union partners and others to build the grass roots movement that we know can win for Ken and Labour.
Ken Livingstone for Mayor Action Saturdays
I said in my speech when I stood for election for London Young Labour Chair that if elected, I would ensure LYL reached its potential as a campaigning force. The Committee and I cannot do this alone. Over the coming weeks and months, we will be holding events and training sessions for new and inactive members, broadening and strengthening our base.
Additionally, LYL will be supporting Ken Livingstone for Mayor Action Saturday across London, every weekend in the run up to polling day.
We will be coordinating, with Ken's team, 4 campaign sessions across London every weekend and will be joined by some of the leading figures in the Labour Party to get the message out to voters.
Please join us in taking the fight to the Tories!
To be kept informed on events in your area, please join http://www.yourken.org/ and the London Young Labour Facebook group- search 'London Young Labour'.
More from LabourList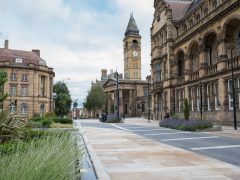 Comment
Labour won a historic by-election in Wakefield, our first such victory since winning Corby in 2012. This success…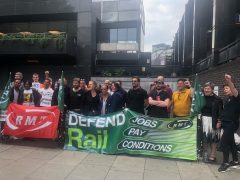 Comment
The general secretary of the RMT has, within the space of a week, become a television hero. It…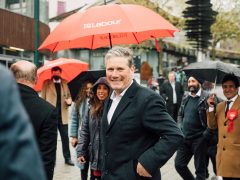 Daily email
"They know they are out of ideas and they are out of touch – and if they had…