This morning we told you that the Labour Party is conducting a quickfire selection process for the vacant seat of Feltham and Heston, following the untimely death of Alan Keen last week. The polling day looks likely to be December 15th and the selection process will be completed by Sunday.
With that in mind, we've taken a look at some of the candidates who will be in the frame for the selection. Here are the candidates we're aware of so far (in alphabetical order). Who would you choose? If you know someone else who is standing email us.
Update: We're hearing that only 7 candidates have been shortlisted. We're also told that several candidates were informed by 6pm last night – only an hour after applications closed – that they hadn't made the shortlist.
Update: We now know the names of three of the shortlisted candidates – details below – we understand there's a fourth shortlisted candidate. We'll post their details when we have them.
Dawn Butler was MP for Brent South from 2005- 2010, and was Minister for Young Citizens and Youth Engagement in the Cabinet Office. After her seat was abolished in boundary changes she went on to fight the new Brent Central constituency which she lost to Lib Dem Sarah Teather. Before she was an MP, Butler worked for the GMB and as an adviser to Ken Livingstone.[Update: We now understand that Butler didn't put herself forward for selection].
Parmjit Dhanda was the Labour MP for Gloucester from 2001 until 2010 and held several junior positions within the government. He's popular with his former colleagues in the PLP, but so far no former MPs have even made a shortlist for a by-election selection – if he's to get selected, that's the biggest hurdle that he'll need to overcome.[We understand that Dhanda has not been longlisted].
Ranjit Dheer is a Labour councillor for Dormers Wells ward in Ealing, and is the Deputy Leader of the council. He's responsible for policy on crime and disorder reduction, including anti-social behaviour, community safety, drugs action, hate crime and domestic violence.  He also works on community cohesion, equality and diversity, and refugees and asylum seekers. [We understand that Dheer has been shortlisted].
Colin Ellar was the leader of Hounslow council from 2004-6 and was Mayor of Hounslow last year. Ellar has an unusual background for a politician – joining soul group Geno Washington and the Ram Jam Band in the 1960s, working as an English teacher and translator in Italy.He has also lived in Amsterdam, where he met his wife of 20 years. He lives in a Housing Association property in the constituency and previously worked for Alan Keen.[We understand that Ellar has not been longlisted].
Robert Evans is former a MEP (and Brent East candidate). His office was based in Feltham for nine years, he grew up locally and at the time of his election as an MEP he was a primary headteacher in Hanworth, (in the constituency). In addition he have strong links with the Asian community through his extensive South Asia work in Brussels.[We understand that Evans has not been longlisted].
Kamaljeet Jandu is the BAME Labour national chair, a Punjabi speaking Sikh and an economist. He's currently a GMB National Officer for Equality but has also worked in the private sector for Ford. He lived in Heston between 1994 and 2003, and led a campaign to improve working conditions for Asian women cleaners at Heathrow.[We understand that Jandu has been shortlisted].
Seema Malhotra grew up in Feltham, and went to school in Heston. She is co-founder and Director of the Fabian Womens Network and a former National Chair of the Fabian Society, as well as a former adviser to Harriet Harman during her stint as leader of the opposition last year.[We understand that Malhotra has been shortlisted].
Ed Mayne, aged 26, is the youngest candidate to declare so far. Ed got elected in the marginal Isleworth ward, in the neighbouring constituency of Brentford & Isleworth, in the 2010 local elections which led to Labour retaking control of Hounslow Council. On being elected, he immediately joined the Council Cabinet with responsible for Community Safety. Born in the borough, he has campaigned across London having served on the London Young Labour Committee. A member of Unite and TSSA, Ed works for Gatwick Express. [We understand that Mayne has not been longlisted].
Dr Onkar Sahota is a local candidate with strong connections within the community. At the last election he acted as an aide to neighbouring MP Virendra Sharma. His local links are strengthened further by being a GP in an area that includes a large proportion of the Feltham and Heston constituency.
Jagdish Sharma is the leader of Hounslow Council, and would surely receive the public support of local councillors. He'd be a strong candidate for the seat – if he stands, but as yet it's not clear whether or not he plans to stand or not.[We understand that Sharma has not been longlisted].
Tulip Siddiq was born in the UK but spent her childhood in 7 different countries. Last year, she won her council seat in one of London's most diverse boroughs and was immediately put in the cabinet. Rumour has it that officers on the council refer to her as 'small but fiery'. She's worked for Amnesty International, Philip Gould Associates and the Greater London Authority. She currently works in corporate social responsibility.
Greg Williams was a high performing candidate in both the 2010 General Election and 2011 Scottish Parliamentary elections. He moved to the constituency in August for his work with BP. Their office campus is part of the constituency – and BP is a big local employer.
More from LabourList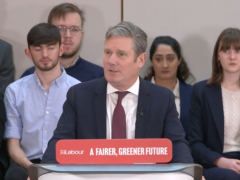 Comment
Below is the full text of the speech delivered by Labour leader Keir Starmer at the launch of…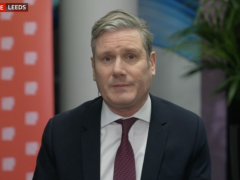 Video
Keir Starmer has said that NHS workers find the claims made by Matt Hancock in an excerpt of…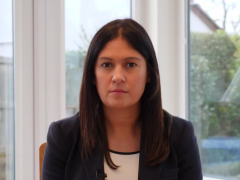 News
Lisa Nandy has described the House of Lords as "unelected and unaccountable to the public" and argued that…