A week ago David Cameron made a good joke at Prime Minister's Questions ("it's not as though we're brothers or anything"). Within hours, perhaps even minutes, the Telegraph's deputy editor Benedict Brogan, a prominent supporter of Cameron and the Conservatives, seized on this and declared that there was now a "leadership crisis" looming in the Labour party. So a week on, what are we to make of Labour's 2011?
Much was made of a You Gov poll for The Sun last week that put the Tories ahead of Labour (unsurprisingly) after David Cameron's European tantrum, though it was by only a margin of one per cent. Little has been made of subsequent polls that have put Labour ahead again, a position we have been in, almost without fail, for every week of the past year. Indeed, this week's Populus poll for The Times, relegated by the paper to just a few paragraphs on page 14, gave Labour a "four point lead that was the norm prior to the (EU treaty) veto".
Normally speaking, a new government tends to enjoy a comfortable lead early into office. But Ed Miliband has denied Cameron and Clegg a honeymoon in the polls. Indeed, when Labour was polling 29 per cent in the immediate aftermath of the general election in the summer of last year, many newspaper commentators were predicting meltdown for the party. This has failed to materialise with Labour consistently polling ten to 15 points higher.
But so far away from a potential general election, the frustrating thing for Labour is that the public are never much interested in opposition parties or even opposition leaders at this stage of the electoral cycle. Ed Miliband has been leader for a little over a year. Yet in an internal BBC memo last week, its editor of political research, David Cowling, points out that Ed Miliband's satisfaction ratings are higher than Cameron's during his first year as Tory leader.
But these are only polls. What about some real elections with real voters? In the May 2011 elections, Labour did badly in Scotland, for reasons that seem largely Scottish, and where we have now had Jim Murphy's review and new leadership in place. In Wales, where Labour had been in decline for years, we took control of the Welsh government in May, winning in Lib Dem and Tory strongholds in Cardiff. In the North of England and in the Midlands, Labour did very well, including in critical general election battleground areas, though Labour still has to improve in the South of England. But every party that is on a march back to a general election victory does so by building up an army of activists in our communities, especially in local government. Overall, the May 2011 elections gave us more than 850 new Labour councillors – a whole extra battalion of pavement politicians – and 26 more councils.
This past year also saw Labour win five by-elections. This included in Saddleworth, historically a difficult fight for Labour. In Barnsley, we gained a fine asset in the decorated army major, Dan Jarvis. Leicester South was won handsomely, despite it being a constituency that was lost by Labour in a by-election under Tony Blair. Inverclyde was said by some commentators to be a potential by-election defeat for Labour, in light of the Scottish parliament elections – in the end, it was won comfortably. And only a week ago, Labour was victorious in Feltham and Heston with a swing of 8.6 per cent from the Conservatives to Labour – an excellent result, especially for a campaign that was fought on a shoe-string budget in the dead of winter.
After years of declining membership, in the last year under Ed Miliband, Labour now has 65,000 new members. By these – and indeed any objective – measure – that represents a remarkable recovery for an opposition party that only 19 months ago suffered its second worst defeat since 1918.
History tells us that once Labour is defeated, disunity and disarray almost inevitably follow. Yet far from turning in on ourselves as many predicted or feared, Labour has picked itself up and showed from the outset that we can be an effective opposition. On issues ranging from police cuts, tuition fees, benefits to cancer patients, the NHS and News Corp's planned takeover of BSkyB, Labour has embarrassed and exposed the Government.
But we are not only opposing, we are beginning to win some big arguments too. A year ago, Westminster journalists were dismissive of the "squeezed middle". A few weeks ago, the word "squeeze" appeared in the front-page headlines of almost every national newspaper. Ed Miliband's warnings a year ago about the crisis of a lack of opportunities for our young people have tragically come true with now record youth unemployment. Similarly, Ed Balls has been proved right with economic growth being choked off and consequently the deficit getting worse. In the run up to the Autumn Statement, Ministers were desperate to borrow Labour's language, though sadly not our policies, for jobs and growth.
And for the future, Labour has began to set out a new long term agenda for Britain with a more responsible capitalism designed to meet these challenges: to create a society and an economy that reflects and rewards Britain's values of hard work, that tackle irresponsibility at the top and at the bottom of our society and not expecting something-for-nothing. Challenging the consensus or taking on vested interests is never easy. Explaining, developing and refining such a big argument will take time.
So as you're tucking into your turkey this weekend, try to ignore the Conservatives and some of their friends in the commentariat. Labour has some way to go to rebuild after the 2010 general election defeat, and efforts to modernise our party and our policies must continue at a pace, but we have made remarkably good progress. As 2011 draws to a close, we should have confidence.
Michael Dugher is Labour MP for Barnsley East and Shadow Minister without Portfolio
More from LabourList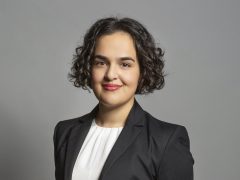 Comment
The recent publication of the Equality and Human Rights Commission investigation reconfirmed what many of us have been…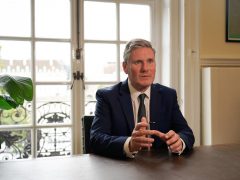 News
Keir Starmer has suggested that the party should "look again" at the rule that would usually ban anyone…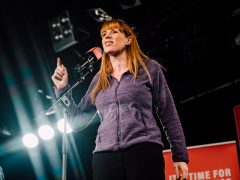 News
Labour deputy leader Angela Rayner has called on members to "get real" about antisemitism within the party and…