The police are currently at the centre of a number of overlapping political storms: they have been criticised for their response to the summer riots and indeed implicated to some extent in their causes; they face major cuts in funding which will lead to a smaller service over the coming years; they have been hit with a pay freeze, increased pension contributions and reforms to pay that will make thousands of officers worse off; and they are bogged down in a phone hacking scandal that has raised serious issues about the ethics of the service and its relationship with the tabloid press.
But it is imperative that we look beyond these short term challenges, significant though they are, to consider what kind of police service we want in the twenty first century.  This is the basic purpose of the Independent Commission on the Future of Policing, set up by Yvette Cooper and led by Lord Stevens.
The first major challenge the review will need to consider is how to police in a world of austerity.  The current cuts mean that the police service will shrink over the next seven years. But this is not just about the current cuts to force budgets: the Office for Budget Responsibility projects that over the next 50 years the amount of money we will have to spend simply on meeting the costs of an ageing society will amount to a whopping 5.4% more of Britain's GDP.  At the same time we know that revenues from taxes on things like alcohol and tobacco will fall in the long-term.  Caught between falling tax revenues and rising demand, public services across the board face a lean prospectus – and the police service is no different.
This tighter financial climate is likely to have significant implications for how we see the work of the police service. A nightmare scenario is that rising crime and a shrinking police service lead to an unregulated expansion in the role of the private security industry, which has all sorts of implications for accountability and equity.  Equally the police should be thinking about whether there are tasks they currently perform that could be legitimately handed over to other actors: what role could citizens play in preventing crime that capitalises on their knowledge and skills but does not lead to a rise in have-a-go vigilantism?  These are hard questions but they are ones we will inevitably need to ask.
We also need to think hard about how we can make better use of the police officers we have, in terms of how they are managed and deployed and what roles and responsibilities they have.  Should we radically civilianise the back office?  Should we move away from the rather general role of police constable to adopt much greater levels of specialisation?   We also need to think about how we can attract a more diverse range of people into policing – both in terms of the ethnic diversity of the service and in terms of attracting people with a more diverse set of skills.  For example, should we scrap the current single point of entry which means all officers have to start at entry level?
Finally the review will need to look not just at the consequences of having less money to spend, but also at the changing nature of crime.  In many ways the police service has become increasingly stretched.  On the one hand they are expected to deliver an effective response to complex cross border crime such as people trafficking and internet crime.  On the other we expect the police, as the public service of last resort, to deal with huge public concern about low level crime and anti-social behaviour.  One trend calls for more centralisation and national coordination, the other for more local flexibility and community based policing.
There is, in short, a huge amount of work for the Commission to do.
Rick Muir is Associate Director at IPPR and is a member of the Independent Police Commission in a personal capacity. 
More from LabourList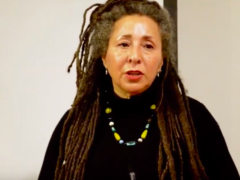 News
Jackie Walker's disciplinary hearing begins today. Over two days, a panel of three members from Labour's national constitutional…
Daily email
Has the House of Commons has finally come to the end of its tether and taken control of…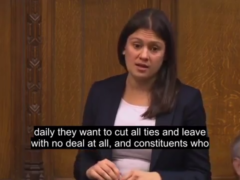 Video
Speaking in the Brexit debate on Monday, Lisa Nandy told the Commons that she had seen a "hardening"…