The TUC can congratulate itself on an impressive feat of organisation. The true picture is being disputed, naturally, but it appears a long way from the 'damp squib' that David Cameron decried in PMQs yesterday. Over a million trade union members in the public sector withdrew their labour yesterday to protect the pensions they had been promised. There is genuine anger amongst many who have had no reason to strike before. Perplexed radiographers joined nurses and porters on picket-lines for the very first time, unclear quite what to do next.
There's something naturally appealing and romantic about strikes for many on the left. For the far-left, any glimmer of workplace militancy is an opportunity for political agitation. Any dispute will see paper-sellers descend like flies on a sugar cube, as swift to denounce the leadership of the TUC and Labour Party as Tory ministers. An industrial dispute brings out the inner-proletarian in many parliamentary researchers, think-tank staff, or leaders of the bloggerati. The opportunity to engage in the rituals of picket-line, rally, brazier and placard make a nice change from sitting in an office.
It echoes the heroic struggles of our history, from 1926, to 1984/85. As a student I stood with bemused-but-welcoming postal workers on a picket line outside the sorting office on Newton Street in central Manchester. I think it's trendy flats now. After hearing a rumour that students would be offered temporary contracts to sort the mail while the postal workers were on strike, I rushed back to the students' union to issue a leaflet demanding that no student should cross a picket-line. It was written with the intensity of the famous 'Don't Shoot' declaration issued to soldiers by the syndicalist union leader Tom Mann in 1912, which landed him in jail for sedition. I can understand the exuberance with which some younger members of our movement greeted yesterday's action. I even heard one over-excited youth call it 'The Great Strike' as though it was 'Coal Not Dole' over all again.
There's nothing 'great' about a strike. In a democracy, strikes are a sign of failure and bloody-mindedness. Strikes cost families dear. They drive wedges between work-mates. They seldom, if ever, achieve their goals. The General Strike was a failure. So was Grunwick. So was the wave of strikes in 1978-79. So was the Miners' Strike. Heroic, perhaps. Romantic, even. But unsuccessful.
This one smacks of a huge elephant trap, designed by the Tories to dislocate 'trade unionists' from 'the public' (as though the strikers aren't members of the public). In a society where most people are not trade union members, and do not know anyone who is, the task of isolating the 'trade unionist' from the rest of the workforce is made easier. The fact that most trade unionism is conducted in the public sector, and most people work in the private sector, gives this 'divide and rule' tactic greater efficacy. Whilst the strike drew impressive support from over a million trade union members, its impact on the wider workforce ranged from inconvenient to immaterial. A friend popped over to see me yesterday, and didn't know why I was at home keeping an eye on my son and his pal. Her daughter's school was open, business as usual. Many people in the private sector have great sympathy with the strikes. Unfortunately many do not. Jeremy Clarkson's rant on the One Show last night, calling for strikers to be shot in front of their families, proved him to be immature, desperate for publicity and sad. But he knows his audience.
For Ed Miliband, the strikes are frustrating and distracting. Neil Kinnock lost a year of his leadership during the Miners' Strike. The son of a miner could not be seen to offer outright support to a strike led by a Communist, without a proper mandate. So for a year, Kinnock engaged in verbal gymnastics, and after about ten months appeared on a picket-line. Ed, similarly knows full well he cannot offer full-throated support to the unions; nor can he condemn them. So his formula is to not condemn the strikers, but call the strike a sign of failure. He will be lambasted as the 'strikers' friend' regardless. We will see if yesterday's strike creates the conditions for a better deal on pensions for people in the public sector. We will soon discover whether a Tory-led government listens to such things, although the precedents are not encouraging. The big political question is whether yesterday's strike hardens the Tories' electoral support, as it did in 1979, 1983 and 1987, or undermines it.
My genuine fear is that strikes do not help Labour win elections.
More from LabourList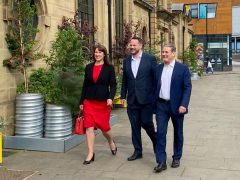 News
Keir Starmer has told LabourList that the candidate selection process in Wakefield was "handled well" following accusations from…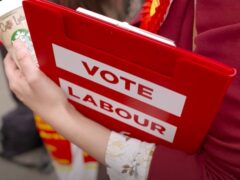 News
National executive committee (NEC) members are set to agree measures to deal with local Labour groups that have…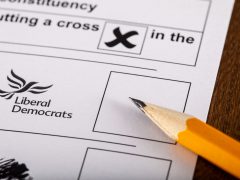 News
Keir Starmer has denied telling Labour frontbenchers not to campaign in the Tiverton and Honiton by-election following claims…