Apparently the Guardian's Patrick Wintour and Nick Watt – political editor and correspondent at the Guardian respectively – are "baffled" that anyone could think they have an agenda against Ed Miliband.
We know so because someone leaked it to Private Eye and it's dutifully published in this week's edition.
via Eoin Clarke.
But why are they baffled – I thought it was obvious, going by their recent history?
Late in December last year Nicholas Watt reported – Ed Miliband risks Tory trap on public spending, says shadow minister – based on a pamphlet by two Labour MPs. The mischaracterisation of the pamphlet was such that it led others to wrongly criticise it (including myself), and the authors to write a letter to the Guardian saying: "This is narrowly inaccurate as I did not say that. More widely, it mischaracterises our argument."
You'd expect this from the Daily Mail, but the Guardian?
A few days later, Nicholas Watt struck again, reporting breathlessly – Ed Miliband leadership attacked by former Blair aide – who turned out to be a minor aide from the early years, now working for lobbying firm close to the Tories. What a shocker.
Then, Patrick Wintour jumped on Lord Glasman's comments – Ed Miliband's leadership attacked by Lord Glasman. That was a story, but most Labour watchers immediately saw that it was a bigger attack on Ed Balls than Ed Miliband himself. Patrick Wintour curiously missed that blaring sign.
Not long after, one of Gavin Kelly's regular blogs for the New Statesman was hyped up into – Ed Miliband urged to start 'bigger and blunter' debate on public spending – even though the message was much more nuanced than that.
There are several other examples too where minor stories have been blown up into a prominent – 'Ed Miliband attacked for not saying anything on deficit' – articles at the Guardian.
Anyone else get the feeling there's an agenda here? Just me? I'm not alone in having noticed this – even some of their colleagues at the Guardian have despaired of this barely hidden agenda to me, let alone others in Westminster.
But Wintour and Watts should rest easy – at least no one is asking for their heads. A few years back I was privy to a conversation by young, but influential Cameroons, who were discussing how to oust Simon Heffer from the Telegraph for his continual attacks on David Cameron.
More from LabourList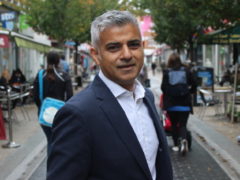 Comment
Below is the speech delivered by Sadiq Khan at the state of London debate. Thank you, James. It's…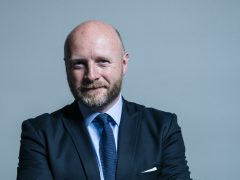 Comment
It is now time to bring Labour's security message into focus. As Keir Starmer signalled at the weekend,…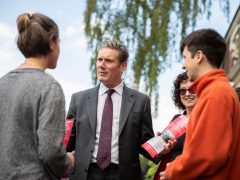 News
Keir Starmer has said Labour has "put to one side" the 2019 general election manifesto and declared that…