Those of us who support Ed and believe he can succeed have to acknowledge that it has not been a happy New Year for the Labour leader. Criticism from so-called guru Maurice Glasman, a wobble in the polls, and even a Twitter typo totally blown out of proportion have led to murmurings about the leadership. The criticisms appear to have extended beyond the usual suspects, and the rocky start to the New Year has led to renewed debate in the grassroots about the party's direction under Ed Miliband.
It's important that we're honest about the position we're in and why the progress we wish to see is proving so hard to achieve. No one can pretend we are yet breaking through with the public. Despite 18 months of public sector slashing and burning, economic incompetence and regressive policies, little of Cameron's support seems to be yielding. Labour's progress, whilst significant (5 by-election victories and 800 new councillors) has only just placed us neck-and-neck with the Tories in the polls. The charge against Ed is that this simply isn't good enough, that we should be soaring ahead, and that simply isn't happening.
But does this lack of progress reflect directly on Ed or his tough political inheritance? We lost the 2010 General Election, and we lost badly. We had lost touch with millions of voters across the country, but particularly in the South of England. Restoring that trust will take time. Political parties do not easily win back power after one term. The public are not going to come running back to us less than two years from one of our worst ever election defeats the first time they hear us making our new case – it will take repeating over and over before it is heard, let alone believed.
Yet what matters most at this point in the parliament is that Ed Miliband is setting the agenda and calling all the major issues right. On the 'squeezed middle', on executive pay, however, we are yet to see a reflection of this in the polls. That is because what we are trying to achieve is a fundamental and radical rethink on the cost of living crisis, on the challenges facing the next generation, on Murdoch, on the way we do politics. We are on the right side of the argument. Yet so soon after our defeat support for our agenda was never going to translate into poll leads overnight.
At this point ousting a leader who has repeatedly called it right would be a disaster for the Labour Party. Ed's brand of politics, based on tackling social injustice, taking on vested interests, challenging the status quo of economics, would be deemed a failure along with his leadership. Don't think we can have that same agenda but with a new face – no alternate leader will feel able to pursue the same course and the ideas Ed is rightly championing will be consigned to the dustbin of political failure.
It often isn't appreciated that there are monumental challenges facing the Labour leader, with a fiercely hostile media and an electorate distrustful of the Labour Party after 13 years in power. Ed would be forgiven for taking the easy way out and getting by on opposition to the government alone. But as leader he has engaged in some of the boldest actions taken by a leader of the opposition in living memory. He's taken on energy companies who hoard profits, challenged rail firms who rip off customers and stood up to Rupert Murdoch over phone-hacking. Ed Miliband has spoken of fundamentally addressing the unfairness in our economy, with calls for a 'responsible capitalism'. After all, it was Ed who started the debate on executive pay, and it was Ed who pushed Cameron into a position where he had to act.
That doesn't mean we should not continue to debate the direction of the party, and the leadership in particular. I disagree with those who say that Labour members should put up and shut up. An honest, open, debate is always essential within a party. If people have legitimate criticisms of Ed, then they should always be allowed to make them. But I think we in the Labour Party would be making a catastrophic mistake if we were to turn on our leader now. We must hold our nerve and accept that, right now, times would be tough under any leader.
We have a fight on our hands, so let's get behind our leader, and expose this government for the economically and socially disastrous administration that we all know they are.
Ed Miliband can be our next Prime Minister, but it's our job as well as his to get him there.
More from LabourList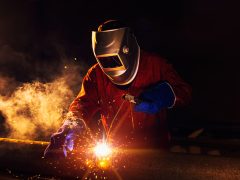 News
The UK government is failing to keep up with its European counterparts in efforts to decarbonise the steel…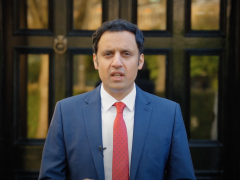 News
Anas Sarwar has called for emergency legislation to be put forward in the Scottish parliament in response to…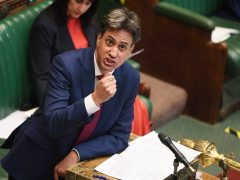 News
Ed Miliband has accused the Conservative leadership candidates of "infighting" and being "more focused on playing politics" than…