Those who welcomed the publication of In The Black Labour just over a month ago will be cautiously relieved to hear the speech Ed Miliband delivered this morning. At last, this is a leader who is placing a commitment to deficit reduction at the heart of Labour's message. This could be the point at which the party in opposition finally starts to face up not just to the reality of austerity but also to the over-riding reason why it lost both credibility and the election. As Ed said if Labour wins in 2015 it will be handed a deficit that will need to be addressed. That means we need a "changed Labour Party" that can prove to the voters it is a "party for all times, not only for the good times".
The priority now surely has to be working out how that message can be rammed home so that voters are left in no doubt that Labour has woken up and is changing. That means doing far more of what Jim Murphy did last week by accepting many of the cuts the Government is now proposing. That doesn't mean adopting them over precisely the same timescale or in the exactly the same form but it does mean, given the size of the UK's structural deficit, acknowledging that Labour has a very similar mountain to climb on fiscal matters as the coalition.
It will also mean greater precision on how Labour will actually deal with the 2015 deficit. Ed mentioned that the party will soon be announcing "tough new rules" to get the public finances "back into balance". This is precisely the detail and aspiration that is needed. Further ideas about how a Labour Government would be held to those rules by an independent body such as a strengthened Office for Budget Responsibility should also be part of this policy shift.
Most painfully though it will also mean greater clarity on the sorts of tough spending choices Ed admitted the Party now faces. As he said:
".. in these times, with less money, spending more on one thing means finding the money from somewhere else. When someone wins, someone else loses."
The examples he gave though – reversing the cut in corporation tax and keeping the 50p tax rate – come straight from Labour's comfort zone. The reality is if Labour is serious about a major shift in spending priorities to promote jobs, growth and inherent fairness in the economy, then the party will almost certainly have to face up to the need to save money in the big spending areas of welfare, health, and pensions.
Importantly the speech also acknowledged that a state that actively promotes jobs and growth is not just a good in itself but is also the prime way Labour can stay true to its core goal of delivering a fairer economy when there is less cash to splash. This is the deepest intellectual shift Labour needs to make to adapt to tougher times and there is now a great deal of thinking to be done about what this means realistically and in practice. This should also now become the main point of difference between Labour and the coalition.
In particular, an active growth strategy is not just about the aspiration of creating a fairer, more balanced economy based on higher living standards. It is also about defending current living standards and jobs against the exceptionally challenging shifts now occurring in the global economy and in business practices. In short, the voters need to know that if the government won't get British business fighting fit and ultra-competitive for this new 'Asian Century' then Labour will have to do the job.
Adam Lent is co-author of In The Black Labour. He was formerly Head of Economics at the TUC. He can be followed on Twitter @adamjlent
More from LabourList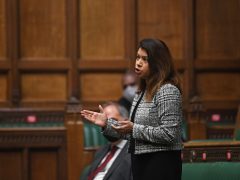 News
Labour will launch a programme of engagement events to talk to families about education and childcare services as…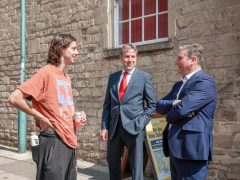 News
Keir Starmer is making a "jobs promise" to young people as part of wider proposals to "boost employment…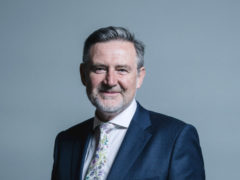 Comment
We saw the government this week announce a new target to cut CO2 emissions by 78% by 2035.…