Just before Christmas we learned Grant Shapps had been given responsibility for reviving town centres. Announcing he was looking forward to his new brief with a solitary tweet, we haven't heard a word from him on town centres since.
His only action, if you can call it that, in his new role appears to be letting the Mary Portas  Review gather dust on a shelf in Whitehall. The Government will respond to her recommendations, we are told, in spring.
Meanwhile, out on the high street things have been very busy. All over the country retailers are going into administration. D2 Jeans, Past Times, La Senza, Tobar Group and Barratts are among the more high profile casualties with many more predicted in the coming weeks and months. Peacocks and Bonmarche and Arcadia are also reported to be planning major store closure programmes.
If the Minister hadn't got wind of this then surely he would have heard a string of commentators on every news channel predicting difficult months ahead for our retail sector. "It is difficult to see how the more financially fragile retailers will make it through the barren retail winter," warned Company Watch's Nick Hood. "You're going to see a lot more boarded up shops on the high streets," added Jamie Constable, RCapital's chief executive.
And yet, still not a dicky-bird from Shapps.
When David Cameron delivered his EU veto recently to try and protect the interests of the City of London, Tory MPs were quick to take to the airwaves to defend the banking sector. But who in this government is defending our retail sector?
Let's not forget that retail is the country's largest private sector employer and accounts for 20 per cent of the UK's GDP. The sector also accounts for 40% of employment for under-20-year-olds and pays 28% of all business rates.
If Shapps is content to respond to the Portas Review in spring while ignoring a winter of retail insolvencies then this shows staggering complacency and remoteness from the reality on the high street.
Many of the Portas Review suggestions could be acted on immediately by Government and in the current circumstances there should be no delay. Certainly if Shapps wants to help inject some confidence back into the high street he urgently needs to give retailers clarity of policy direction.
We've already seen a string of bad policies from the Coalition damage confidence in the high street. The Chancellor's recent decision to introduce the biggest increase in business rates in 20 years for one. Plans by HMRC to introduce heavy handed spot checks on thousands of small businesses while turning a blind eye to big business is another. The VAT hike didn't help either.
At the start of 2012 we've certainly come a long way from the Government's overblown rhetoric of January 2011. This time last year David Cameron promised to deliver the "most pro-business, pro-growth, pro-jobs agenda ever unleashed by government".
A year later the sober reality predicted by Company Watch is that the total number of UK corporate insolvencies will increase by 18% this year. This equates to 27,500 businesses. There can hardly be any more compelling case for Shapps to snap out of his torpor and show some urgency in his new job. Because if he doesn't it won't be just a harsh winter we'll be facing but a long, cold spring as well.
Simon Danczuk is the MP for Rochdale.
More from LabourList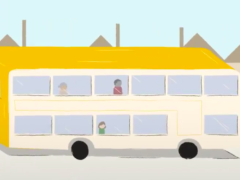 News
Labour has unveiled a new plan to set up a £1.3bn 'bus transformation fund' that will reverse Tory…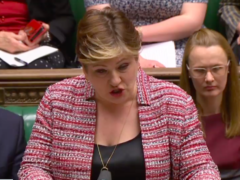 News
Theresa May's de facto deputy David Lidington went up against Labour's Emily Thornberry this afternoon, in the first…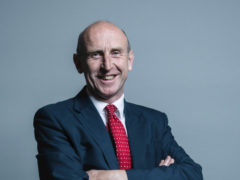 Daily email
The Change UK/The Independent Group/TIG/#Change/The Remain Alliance launch ahead of the European elections dominated news and the politico…