These are tough times and they require tough decisions. As I will say at the Fabian Conference tomorrow, even with our five point plan for jobs and growth and the long-term reforms of our economy that Labour has been calling for, getting the deficit down will mean difficult choices on tax, spending and pay.
On pay, we recognised in government that – to secure the recovery, get unemployment falling and reduce the deficit – we would need restraint on pay in the public sector to match the private sector wage restraint we had seen in the recession.
So in 2009 we announced a 1% pay cap for two years, including a freeze for the highest paid workers like senior civil servants and NHS managers. And we also set out a process to limit the state's contribution to public sector pensions in a fair and negotiated way – known as 'cap and share'.
George Osborne continued Labour's policy and went further, but has gone about it in a typically unfair and ill-thought out way. When he announced a two year pay freeze, he promised a £250 a year increase for all the lowest paid workers. But he has failed to deliver that promise for hundreds of thousands of low paid workers.
On top of that he undermined our sensible approach to public sector pensions reform by imposing, without negotiation, a 3p in the pound rise in pension contributions for all public sector workers.
George Osborne gambled that early tax rises and bigger spending cuts would kick start the recovery, get the deficit and unemployment down earlier and allow him to deliver rising living standards and tax cuts in the second half of this parliament.
But, as the Autumn Statement showed, his failure on the economy – choking off the recovery and pushing up unemployment which means they are set to borrow £158 billion more than they planned and fail to balance the books by the election – means that tough times are set to continue for longer.
That is why George Osborne has been forced to extend public sector pay restraint with a 1% cap in 2013-14 and 2014-15. I know that some people in the trade union movement and in the Labour Party will expect us to oppose this continued pay restraint. But, as I say in an interview with tomorrow's Guardian, we can't and we won't.
Yes, public as well as private sector workers are paying the price for David Cameron and George Osborne's mistakes. But Ed Miliband and I cannot just promise public sector workers higher wages when public spending is so tight and the costs of rising unemployment are pushing up borrowing projections so massively.
The fact is that in 2012 – apart from those at the very top – everyone in work, in the public and private sector, is going to experience a real incomes crisis: the combination of higher inflation and the rising cost of living, wage freezes, cuts in tax credits, overtime and bonuses withdrawn, some full-timers being asked to work part time and for thousands losing their jobs entirely.
It was always going to be hard, but it is much tougher because of George Osborne's mistakes.
And we cannot reverse all that damage. Even if George Osborne acts now, as he should, to kick start the recovery and get unemployment falling, as we and the IMF have advised, Labour will have to make difficult choices, as Ed Miliband set out in his speech earlier this week. And jobs must be our priority before higher pay.
That said, there are important issues on incomes, pay and pensions that George Osborne must get right. We will continue to press for fair pay and pensions reform – the 3p in the pound rise in pension contributions should never have been imposed without negotiation. And it is wrong and unfair to penalise those on low and middle incomes by cutting tax credits, hitting women harder than men and families with children hardest of all.
We are also clear that discipline in the public and private sector needs to be accompanied by fairness. That is why the government should also ask the pay review bodies to deliver the 1% average settlement cap in a fair way – being tougher to those at the top in order to offer more protection to those at the bottom.
And we will oppose any moves to undermine the Pay Review Bodies by shifting wholesale to regional and local bargaining in the public sector. Of course, as has been the case for some time, pay needs to reflect local circumstances, for example the need to recruit teachers in London. We have shown we can deliver fair reform, such as through 'agenda for change' in the NHS and for school support staff before Michael Gove stopped it.
But the consequence of breaking up national pay setting through the Pay Review Bodies will be to make pay restraint harder, and real reforms more difficult – with costs getting out of control. That is what the previous Tory Government found when they failed to deliver regional pay in the NHS in the 1990s.
Pay also needs to be fair in the private sector, where there have also been tough decisions – with real pay in the private sector falling by almost 3% in the last year. But for those at the top boardroom salaries in FTSE 100 companies have increased by 50% in the past 12 months. That is why Ed Miliband has rightly called for reforms to ensure that rewards at the top better reflect the success people achieve and the contribution they have make to our economy.
Pay restraint in the public sector in this parliament would have been necessary whoever was in government. But George Osborne's economic mistakes mean more difficult decisions on tax, spending and pay. It is now inevitable that public sector pay restraint will have to continue for longer. Labour cannot duck that reality. And we won't.
Ed Balls is the shadow chancellor
More from LabourList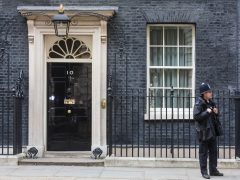 Comment
Low-paid cleaners in East London came together in 2001 with their churches, mosques and community institutions and began…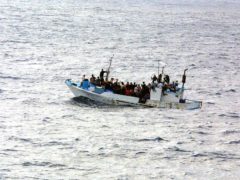 News
Civil service union leader Mark Serwotka has said union members are "sick of clearing up the mess" caused…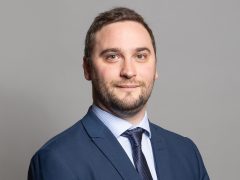 News
Former Conservative MP Christian Wakeford, who defected from the Tory Party earlier this year, has joined Labour's frontbench…