In his new pamphlet for the think-tank Progress, Liam Byrne argues that Labour's future electoral success depends on adaptation to the 'new centre-ground' – a lesson at the core of our 1997 victory.
It is a focused approach to the new challenge of post-austerity Britain; that between severe austerity and severe over-spending, there lies a Third Way adapted for the 21st century.
Byrne, who is key to the party's policy review, makes the contribution at a vital junction in Labour's path to power. He argues that the right's 'unremitting message of pessimism, designed to destroy the hope that change is possible through the force and action of government' is counter-productive to a nation which must reshape its economy and social order.
He cites the most depressing chapters in progressive history – the Thatcher-Reagan 'hegemony', the 1930s crash and the party on the 'back foot' in 1956 – as examples of pessimism making way for optimism. Where there is self-belief in the progressive movement, Byrne says, we stand a far better chance of political credibility.
What of policy, then? To avoid denouncement of the Keynesian way, Ed Balls is right to accept the reality of the debt; that means accepting cuts. Anything else is suicidal to our argument. The movement of 'Purple Labour' and David Miliband's Movement for Change – and its core of community-led progress – seems to carry some weight too. Byrne is correct to say 'community action is good for strengthening [fast-changing] communities'. He also backs the introduction of a 'living wage', championed by Labour Students.
Employment is clearly emerging, rightly, as a central issue to a Labour manifesto. Where the Tories and Liberal Democrats are faltering, Labour is pushing for a 'five-point plan', including a temporary tax on bank bonuses, to get people back into jobs. It is, as Byrne says, a way of making deficits easier to pay down. That is the sort of signal we should be sending.
It points to a future where New Labour politics are matched by responsible economics; a combination which – complacency aside – would be irresistible to the electorate, if our message is clear. We are making the right noises on economic policy; responsible capitalism, acceptance of the need to cut the deficit and investment in the true currency of society – people. Ed Miliband's agenda of responsible capitalism, which I suggested would be his legacy, is connecting with the public. Once that difficult battle has been won, we will be in a position to build a new coalition from every corner of the electorate.
Liam Byrne also directs attention towards the sensitive class issue. The party realised that to win in 1997 meant appealing to 'managers as well as miners'; in 2015 it must expect to build a broad policy base which will attract the right people – the swing voters. The central message to that must be optimism and belief in our own ideology. Where the Conservatives wish to 'disempower' voters, Labour should position itself with those who believe in a stronger, united Britain which will ultimately be best served by progress. After all, the one constant policy of progressive mandates throughout history is optimism, as Byrne writes:
"We need to advance our cause with confidence. Progressives win by mobilising an appeal to optimism. Conservatives want voters to feel disempowered and cynical. They want to diminish the appeal of politics. Where they are in power, they want a fearful electorate to 'cling to nurse for fear of something worse', to borrow the words of Hilaire Belloc. Our task is to offer hope in an age of uncertainty, and optimism in an era of doubt. That is how we seize the centre-ground and build a new progressive majority."
That is the foundation on which Labour can deliver its message.
More from LabourList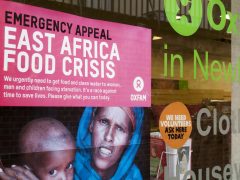 Comment
Someone in East Africa dies of hunger every 48 seconds. This is the result of the imperfect storm…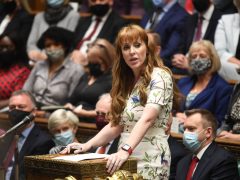 News
Angela Rayner has accused Boris Johnson of "watering down the rules to save his own skin" after the…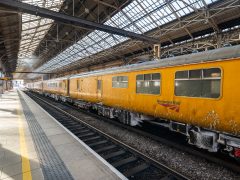 Comment
Network Rail, the company that owns and maintains Britain's railway infrastructure, has recently announced plans to cut over…