Something is really frightening me. Have you heard about the Shadow Cabinet minister who said something disloyal? How about the daft blogger with a superiority complex? What about the policy forum that shouts into a bottomless void? It's waking me up in the night. Every time my mind wanders, it wanders ends up here, and my heart starts to race.
I don't think the Labour Party know we lost the last election.
At the very least, very few of us are acting as if we know we're in opposition.
Being in opposition sucks. It really sucks.
Do you know how much you can invest in growth from opposition?
Nothing.
Do you know how many jobs you can create from opposition?
None.
Do you know how many cuts you can prevent from opposition?
None.
Do you know who are implementing the cuts? Who have choked off the growth? Who are causing rising unemployment?
Do you?
Because from the tone of the conversations I've been seeing in the last week, you'd be forgiven for thinking it's Ed Balls who is responsible for causing the damage, not just proposing dealing with the fallout.
The fact that opposition is painful, frustrating and humiliating is no reason to pretend it's not happening. But that's what we're doing.
We keep screaming at each other as if we were still in government and capable of doing – rather than simply discussing – things with which we disagree. We keep talking about ourselves, our leaders, our personalities, their leadership and their personality clashes; reducing leadership to a particularly daft edition of Heat magazine.
I'm amazed we haven't focused on Ed's cellulite, or Yvette's top tips for shifting that baby weight. Then criticised her for her acceptance of the fact that her body has changed.
Not that our cabinet members are acting like they understand opposition any better than the rest of us.
Opposition is a time for ambition, and a time to evaluate our ambitions upwards after the long slog of Government. It's a time to look again at what we failed to do and why. What we'd like to do and how. What we need to do by when.
Right now, our shadow cabinet are acting like jaded ministers in a dying government. They can't step out of that mind-set. They can't set themselves free from the shackles of Government enough to turn themselves into the kind of opposition that becomes a new and fresh government.
If we start a government muted and technocratic, God knows what we'll be like after five years of the compromises of power. We need our cabinet members to shake the timidity of Labour government (for who is accusing this Tory government of being reticent) and grasp at the new nettles of 21st century challenges.
We've retained so many of the bad habits we gained as we got comfortable in government. Internecine warfare, insider briefing, poor discipline and easy, opportunistic in-fighting. We're all at it; we're all as bad as each other.
We're holding on to so much of what made us less effective as a governing force. Timidity, managerialism, lack of a sense of an egalitarian destination. A tendency to tinker not to change.
If we can't – individually and collectively – pull our fingers out and start to focus outwards on the country not inwards on ourselves, we don't deserve to win again.
And the thing that really, really keeps me up at night?
Do some of us, deep down, prefer it that way?
More from LabourList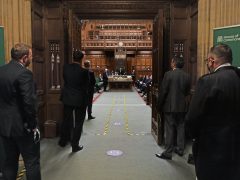 News
Tory MPs abstained on a motion put forward by Labour today against government plans that the opposition party…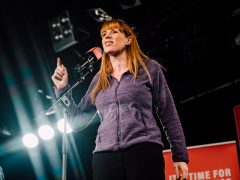 News
Angela Rayner has demanded that the Conservative Party apologise after Labour's lawyers wrote to the director of public…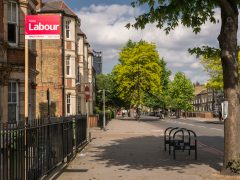 Comment
Labour is meant to be the party of the people. Rather than relying on a favourable hearing in…