Labour will be travelling on the wrong line if it gives its wholehearted support for the proposed HS2. This is one infrastructure scheme that deserves to hit the buffers.
Labour absolutely must support a better rail network, but what we really need is an excellent railway for the many, not a high speed line for the few.
Readers who have not yet made up their minds about whether the scheme is positive, with huge potential benefits, or whether it will be a £32 billion mistake, could do a lot worse than to read the High Speed Two (HS2) Commons Library Research Paper , which looks at the proposed scheme from quite a neutral angle.
Very briefly, the arguments in favour of HS2 are that substantial additional rail capacity is required, that a new high-speed rail network is the best way to provide it and that this will bring substantial economic and environmental benefits. Of all the justifications for HS2 advanced by the Government – transport, economic and environmental – former transport Secretary Philip Hammond said that he "start[s] with capacity."
So, the main justification for HS2 is not just about the need for speed but about spending billions on increasing capacity. The trouble is, Phase 1 of HS2 on its own – the London to Birmingham line – will cost £17 billion, but will deliver no benefits until 2026 and then, after that, every minute saved in journey time will have cost half a billion pounds.
Richard Robinson argued on this site recently that, "these times call for a healthy dose of hope and ambition to go with the grinding realism of financial vigilance", and that HS2 offers this hope.
But the proposed benefits of HS2 are vague in the extreme, and largely consist of estimated time savings as people use the new line instead of their cars or the old lines. Indeed, a large proportion of the estimated £32 billion economic benefit comes from increased productivity because people spend less time travelling and rest on the ridiculous assumption  that business travellers do no work on their journeys at all.
Rather than spending £32 billion on a project which won't deliver its dubious benefits for decades, there are a number of viable, effective and significantly cheaper alternatives. Labour finally made a commitment to electrify more main lines far too late in its dying days, but at least it was a step in the right direction. By committing to electrifying and upgrading the Midland Main Line beyond Bedford to Nottingham Derby and Sheffield, and by electrifying and further upgrading the much improved Chiltern Line – where journey times to Birmingham are already only about 10 minutes less than on the West Coast Main Line (WCML), there would be viable alternative routes to Birmingham and further north.
For a fraction of the cost of HS2 Pendolino trains could be converted to carry more standard class passengers. Indeed, train lengths are already being extended. The capacity argument is over exaggerated. At present, trains run with four first class carriages which are usually about one fifth full. Turning these empty carriages into standard class and ensuring that the commitment to increase train lengths to 10 or even 11 carriages is fulfilled.
Of course, it would help if we still had a train building capacity in the UK, but that was almost killed off by rail privatisation and Labour's failure in government to support manufacturing (as opposed to financial engineering).
To further increase capacity, for very little cost (apart from Virgin's bloated coffers), Labour should make a commitment to end the excessively blunt instrument of airline style demand management systems for ticketing on the railways. Virgin trains might boast of three trains per hour between London and Birmingham but, if advance fares are restricted to one train per day, with penalty fares in the stratosphere if you take the wrong train, then frequency is irrelevant.
HS2 will not deliver its dubious benefits until 2026. What happens in the meantime?. In particular, Milton Keynes and Northampton peak overcrowding is a problem now. I do not think that that waiting until 2026 is realistic. Increasing train lengths, making more standard class seating available and making tickets more flexible, together with some infrastructure improvements are solutions that can be implemented very quickly and for much less money.
Looking at the environmental impact, it is also worth noting that HS2 will not just be damaging to the Chilterns. As Euston Station will be rebuilt over eight years, HS2's own submission said that they would expect to maintain at least the off-peak level of service in the worst case. In the "worst case" that is a 40% reduction in commuter peak capacity into Euston. This is likely to cause outrage when the full impact is made clear.
If readers are still unconvinced, lets look at what has already happened Britain's only high speed railway –HS1 in Kent. Passengers have been pushed onto a high-speed service that most cannot afford and do not want to use.
The line charges premium fares, about 20% above those on the "classic" lines, and runs at about a third of predicted capacity. Fares for every passenger in Kent – even if they never step on the high-speed trains – have risen for several years by three percent above inflation, the highest in Britain, to pay for the line.
Before HS1, the journey time on the traditional line from Victoria to Faversham was 66 minutes, with six stops, two minutes faster than the high-speed service is now. So, to make the high-speed trains look better, South Eastern slowed down the "classic" trains, and also cut their frequency. And performance on the "Cinderella" lines has decayed as resources are concentrated on high-speed.
Is there any reason to believe that train operators will not perform the same trick if HS2 is built? Transport writer Christian Wolmar has pointed out that, "most of the benefits [of HS2] will accrue to private individuals and companies, whereas most of the cost will fall on the taxpayer." The costs – financial and environmental – will be socialised in aid of what is already a "rich man's railway" as Philip Hammond put it.
A well thought out transport policy would recognise that it is not created in isolation. Better rail links between Northern towns and cities, again, involving the electrification of the trans Pennine route from Hull to Liverpool for example (and as George Osborne has promised), would be far better value for money. Genuine regional policy would mean that getting to London 15 minutes quicker would no longer be as important.
What we should be looking at, frankly, is also to renationalise the railways. This is not a side issue; neither is it a fantasy policy that is unaffordable. (Reintegration and some form of public ownership can be done and it would save money).
This is crucial to the debate. It is not possible to make any sensible long term decisions about the future of the railways when you have track operation separated from rolling stock, when there are dozens of train operating companies running franchises, and myriad other companies involved the (lack of) decision making process. The fact that the current privatised railway costs five times more to run than British Rail did must make Labour choose a radical, but popular option. As Tony Balir said, "do what works". And the current set up emphatically does not work.
When you further consider the number of marginal seats in the South East commuter belt, London and along the West Coast Main Line, which will suffer higher fares to pay for upgrades that never happen, there is a strong political logic, as well as common sense transport logic, to doing what Labour promised before the 1997 election.
Maria Eagle would find many sympathetic ears across the country if she pledged drop HS2, and to take back the railways and create an integrated socially beneficial network once again.
More from LabourList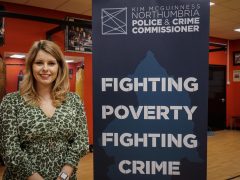 Comment
A sad truth that we all must accept: the best time to eradicate poverty is always a generation…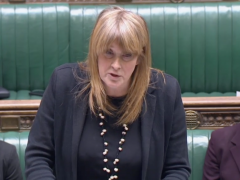 News
Labour's Sarah Jones has described a government statement on the Metropolitan Police as "incredibly weak" after the force…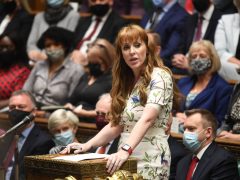 Comment
It was the turn of Angela Rayner and Dominic Raab to face off at the despatch box this…