Much has been said already about Ed Miliband's speech and its content or lack of. Others have welcomed with relief the fact that it is now out in the public that Labour recognises and takes seriously the nation's deficit, and that the answers of New Labour won't necessarily correspond to the big questions of our time.
There was welcome recognition that even though Labour governments had done 'more to tackle poverty than any in British history', 'inequality between the very top and the very bottom still grew'.
This admission by politicians on both sides of the house, that the gap between rich and poor is too wide and growing wider is refreshing (no matter who said it first).
CSM has long advocated real action to close this gap. Not only through policies that make life a little more bearable for those on the lowest incomes, but through substantial structural reform, incorporating meaningful progressive taxation, redistribution of wealth and economic justice. That will mean serious give and take.
Ed said himself that he rightfully rejects the idea that tough economic times necessarily mean greater inequality and injustice. He said that 'when there is less money to spend, the choices are starker'. This is true, it's not only the case that we have a whole set of new problems now that we are in financial difficulties, but our underlying and deep seated fundamental issues are laid bare, stripped of their boom time clothes (which cover a multitude of sins!).
The cause of greater justice and inequality, to my mind, transcends the goal of economic growth, yet of course economic growth is certainly a means to that end if it is gone about in the right way. The right way is what seems to be on the agenda at last. It is a theme we have seen moving through expenses scandals, media ethics enquiries and now how our economy operates.
I know that I was not alone in my slight frustration at the lack of meat on the bones of well meaning sentiments of 'this cannot continue' and ' we must do things differently' etc… But I am tentatively hopeful that concrete and meaningful policy will follow, policy that I hope will take seriously voices from across the Labour movement, economic policy that will set out ways in which we can go about our business in a more sustainable and responsible way as Ed promised.
Both major parties have now set their sights on tackling 'crony capitalism' or what ever you want to call it, and in my eyes that can only be a good thing. If Labour is able to formulate these policies that make sense, having a clear set of values and not merely a 'we'll know it when we see it' approach, and if Labour can lead the way in transforming the way we think about economics, so that greater justice and inequality are the ultimate goals, then we can truly hold this government to account effectively in this parliament and grow in credibility with the electorate.
Sam Buck is part of the Christian Socialist Movement.
More from LabourList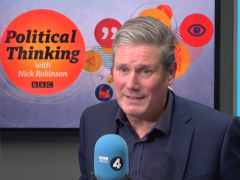 News
Keir Starmer has told Nick Robinson on his 'Political Thinking' podcast that he has not spoken to Jeremy…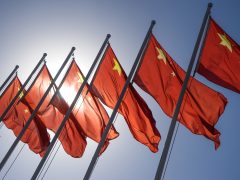 Comment
A recent report by the Labour Foreign Policy Group aims to outline a 'progressive' approach towards China, with…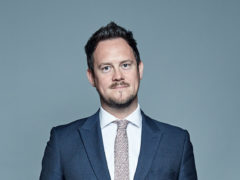 Comment
Gurkhas have served in Her Majesty's armed forces for more than 200 years. They have made an outstanding…