I feel I have a responsibility to write today about "Responsible Reform", the report into Disability Allowance Reform which been
written, researched and funded by disabled people.
That's because I used to receive Disability Living Allowance (DLA) when I first came out of hospital, in a wheelchair, after having my
neurological system wrecked by POEMS syndrome, a rare nerve-disorder caused by antibodies generated by a bone marrow cancer. DLA is not means-tested so you can get it while you are working – instead your level of need is measured relating to care needs and mobility needs. The idea is that it helps cover the additional cost of living involved in having a disability, such as paying for transport when you can't walk to places you need to get to.
I was lucky on two counts (perhaps an unusual way to describe the aftermath of getting a life-threatening cancer aged 37). I got the
funding I needed. And I gradually – over a period of 2 and a half years to date – recovered my mobility thanks partly to great NHS
physiotherapy but mainly due to the nature of the condition – once radiotherapy had zapped the tumour, my nervous system gradually repaired itself at a steady rate of 1mm a day.
My mobility isn't back to 100% yet – I still wear orthotic supports as my ankles are weak, and walk outdoors with a stick – but I don't now need and would no longer qualify for DLA.
But I am worried that proposed reforms will put others finding themselves in the situation I did, most of whose conditions aren't
reversible like mine was, in risk of hardship.
The report finds that the Government's response to the DLA consultation "presented a highly misleading view of the responses it
received". Overall,
•       74% of respondents were against the proposals for Personal Independence Payments (PIP);
•       19% had mixed views; and
•       Only 7% supported it fully.
Worse, "the consultation process did not meet the Government's own Code of Practice on consultation. It was two weeks shorter than
recommended and took place over the Christmas holidays. Crucially, the Welfare Reform Bill was presented to Parliament two days before the consultation ended, meaning that responses could not be taken into account when drafting legislation for Personal Independence Payments (PIP)".
The Government claims that there has been a 30% rise in DLA claims but their own more recent figures say it is only 13%.
The report concludes that "DLA is already a cost-saving benefit. Cuts to DLA cannot cut disability, they simply shift the costs elsewhere. One in three disabled people already live in poverty and many feel proposals for PIP can only see this increase."
It says:
"Overwhelmingly, we found that disabled people do not agree that there is a need for an entirely new benefit (PIP). It was clear that whilst disabled people do support some reform of DLA (they make many suggestions in this report) they do not want a new benefit. They believe it is a costly irrelevance during times of austerity. Disabled people are clear and emphatic – keep DLA and reform the existing benefit."
The report is an excellent piece of research and advocacy. The disabled activists who produced it deserve great praise for their
thorough work.
I would urge everyone to read it and support disabled people in calling for a pause to Personal Independence Payments in light of this
new research. Please post links to the research and related news on Facebook and Twitter with the message "I support the #spartacusreport" between 10am-6pm today (Monday 9 January).
Update: For those who can't get a copy of the report, it's available here.
More from LabourList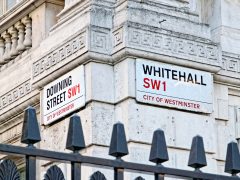 Comment
New governments need to make a splash, to make changes, to make their mark. The first 100 days…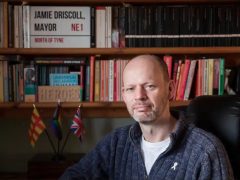 News
The Labour mayor for the North of Tyne region Jamie Driscoll has been blocked by the party from…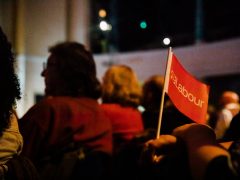 News
Labour Party membership has fallen by almost 170,000 since 2018 and by approximately 19,000 since last summer, despite…