If someone had told me a year ago that Ken Livingstone would be the first politician in the world to announce a policy by text message frankly I wouldn't have believed them. Neither would I have believed them if they'd told me Ken Livingstone would be the first British politician to have a bespoke social media site created which tracks member activity and uses pioneering methods which has resulted in record levels of activists out on the streets.
The truth is Ken is running one of the most cutting edge digital election campaigns in British political history. Over 5 million people have seen Ken's facebook campaigns, thousands watched his online videos and more crucially thousands have volunteered as a result of interactions on the internet.
On the 3rd January over 2000 volunteers handed out over 500,000 leaflets at over 400 stations. It was a game changer. It created real excitement and a buzz about the campaign not just among our membership but out there among the wider public. It was possible thanks to a system called Nationbuilder that has radically transformed Ken's ability to mobilise activists.
It means Ken's campaign can monitor how often volunteers take action, where and the kind of activity they prefer to take part in. Ken's campaign has a record of thousands of people who took part in fares campaigning on the 3rd January so they can invite them to future events. Nationbuilder tracks their online activity too and turns online activity into off-online support. Nationbuilder sits behind the YourKen.org website that allows supporters exclusive access to content, lets them meet other supporters, share their ideas and sign up for campaign events.
Along with a formidable volunteer operation and on the ground activity, Ken's campaign is slowly but surely, taking Labour's message out to every street in London via the power of the internet and Nationbuilder.
Ken's team has combined this with new text message technology that allows users to have a conversation with Ken and allows the campaign to record, segment and react to responses. Londoners saying they will come to event via text message, promptly receive a phonecall and a follow up email to confirm.
What Ken's campaign has done very successfully is use the medium of digital to engage with supporters and voters. Rather than just seeing digital as a means to push messages in one direction, the team has used it to engage with users and this has led to increased levels of action and interest in the campaign.
Today Ken's campaign has launched a major digital offensive including facebook adverts, innovative online ads across a number of websites, 100,000 email and texts to members of the public and another very high quality video.
On May 3rd I'm sure we will see just how effective it has been.
Fiona Twycross is a Labour London Assembly List candidate
More from LabourList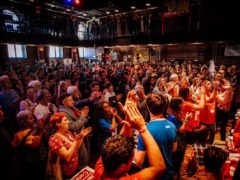 Comment
Labour's parliamentary selection process is under major scrutiny – and for good reason. Across the country, local left-wing…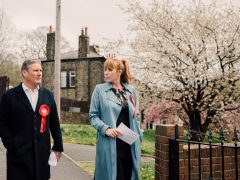 Comment
The last time Labour went from opposition to power in 1997, we were able to harness a wave…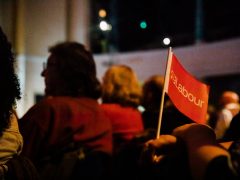 News
The local selection committee in Uxbridge and South Ruislip has been disbanded with "immediate effect" and the results…