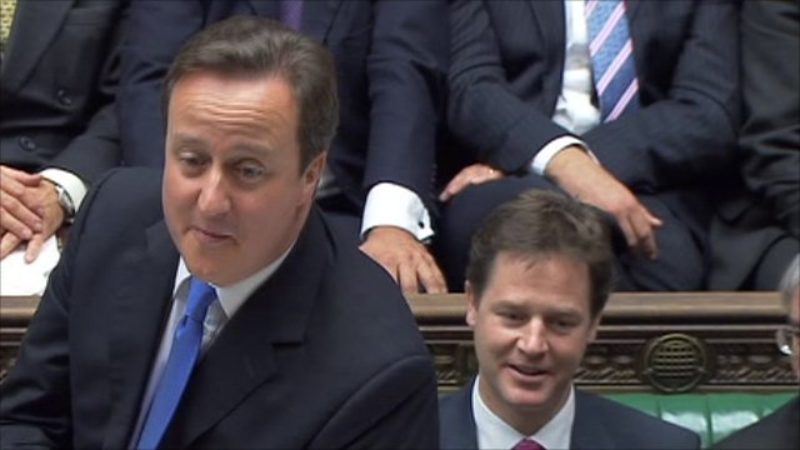 David Cameron had another shocker at PMQs this week. Faced with relentless pressure from Ed Miliband on the NHS, Cameron floundered badly, sounding even more bad-tempered and out of touch than usual. Cameron has had a bad few weeks at the Despatch Box, though no Prime Minister, nor indeed any Opposition Leader, can win every weekly joust at PMQs. But what is Cameron's response to his recent pastings in the House of Commons? Like Billy Casper trying to excuse himself from PE in 'Kes', Cameron is trying to dodge out of doing Prime Minister's Questions.
An analysis of recent Parliamentary recess dates shows that the House of Commons has risen on a Tuesday – meaning that Cameron can avoid Wednesday's session of PMQs – 63% of the time since David Cameron became Prime Minister. This compares with 44% in the last 18 months of the Labour Government.
Downing Street have additionally, and rather conveniently, organised a visit to the United States on the 13th and 14th of March. It just so happens that new unemployment figures come out on Wednesday March 14th – the same day that Cameron has chosen to be out of the country. So when the latest set of joblessness figures are revealed, it will be a case of: for Nick Clegg opportunity knocks.
But worse than this, the government also announced last week that it will avoid adding an extra sitting day on Wednesday March 28th – required to allow the standard four day debate on the Budget – by proposing that the Commons sit on Friday March 23rd instead. Fridays are traditionally the day of the week when MPs of all sides arrange for meetings and surgeries in our constituencies, with sitting Fridays often dedicated to 'private members business' in the House.
It seems that this Prime Minister will go to great lengths to miss PMQs, but this unwillingness to be held to account in the Chamber is probably with good reason. As recent examples on LabourList and in the Mirror have shown, Cameron is becoming well known for not being entirely straight-forward at PMQs.
For example, after being questioned about cuts to frontline policing last week, Cameron insisted that "the proportion of officers on the frontline is up". But as Yvette Cooper has pointed out, Cameron's reliance on the "proportion" of frontline officers is misleading say the least. Say, for example, that there are 12 frontline police officers in an area with six support staff. If you cut the frontline officers to six and support stuff to two, you could say that the proportion of officers on the frontline is up. However, the number of police on the frontline would still be down and this is ultimately what people care about. Cameron cannot get away from is that the government's cuts will result in the loss of 16,000 officers by 2015.
The invaluable Channel 4 Fact Check was quick to report that Cameron's claim last week that "100,000 more patients are treated every month" was yet another whopper. Fact Check's findings show that there were more patients on the books in November 2011 than at the election. But this is explained by seasonal change. Fact Check compared the figures from May 2010 to May 2011 and November 2010 to November 2011 and found the figures to be virtually static, showing Cameron's claim to be incorrect.
Cameron also asserted last Wednesday that "the MoD's finances are now better run and better managed". Yet only two days later, the Public Accounts Committee released a report that paints a very different picture. The report states that "the Ministry of Defence continues to struggle with managing its equipment programme on an affordable basis, resulting in the cancellation or deferral of major projects and a damaging impact on value for money". The report also says that "it is unacceptable that the department still cannot identify the extent of the current gap between resources and expenditure". This seems a far cry from the better run and better managed MoD that Cameron said.
The Prime Minster went on to say that there are "4,000 extra doctors since the election" and that "the level of hospital-acquired infections are down". These comments are not untrue, but it is hard to see how Cameron can any credit for them. It takes between 5-7 years to train a doctor, not 18 months. And the trend for the decrease in hospital-acquired infections also began three years ago under the previous Labour Government.
So Dave is trying to dodge PMQs. Labour may not be able to stop him organising his travel plans so he can avoid the weekly scrutiny from MPs, though we can continue to shame government business managers from routinely proposing that the House rises for recess on a Tuesday (as Angela Eagle has so effectively as shadow commons leader). But it may be possible for Labour to try and force Cameron to face PMQs, by getting the House to sit on Wednesday March 28th to accommodate the finance bill debate and the usual pre-recess adjournment debate, as opposed to the slippery idea of discussing the Budget on the previous Friday. Cameron may be running scared of PMQs – with good reason – but Labour isn't going to let him off the hook.
Michael Dugher is Labour MP for Barnsley East and shadow minister without portfolio.
More from LabourList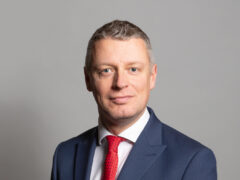 Comment
Labour is the party of housing. A decent, affordable home for all runs in our DNA. We know…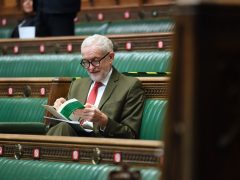 Daily email
The national executive committee yesterday voted to block Jeremy Corbyn from standing as a Labour candidate in the next general…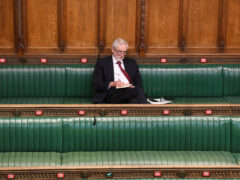 Comment
I sat next to Alan Johnson in the TV studio on election night in 2019 when he delivered…